Google Pixel XL may overcharge due to Android 8.1 bug (UPDATE)
9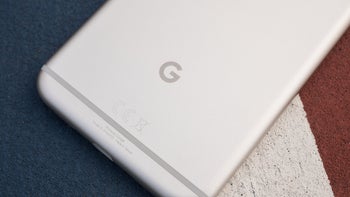 If a phone has been on the market for almost two years, it doesn't necessarily mean that all bugs have been eliminated or that it won't ever get new ones. The best example for that has to be the
Google Pixel XL
, which has been plagued by issues ever since its inception in late 2016. After it got the Android 8.1 update, some users on Reddit have reported their Pixel XL was overcharging, taking more power than it normally should.
The bug occurs when charging the Pixel XL with the supplied charging cable. Reportedly, the smartphone sometimes will pull 25W (9V/2.8A), instead of the supposed 18W (9V/2A). After that, the phone will stop charging in an attempt to regain the normal power delivery. This process can happen couple of times during a charging session and can be spotted if you see the "charging rapidly" notification pop-up on your display multiple times when you plug-in the charger.
The bug has been reported by a user on Google's issue tracker, but the company is yet to tackle it. Overcharging is just one of the many bugs that have been part of the first-gen Pixels' lifespan.
Random Bluetooth shutdowns
,
various audio issues
and
halo apparitions
are the other issues to make up the list of Pixel bugs.
UPDATE:
A Google representative has contacted us, saying the bug will be fixed soon. There was also an official response regarding the issue on the forums, and here's what it said:
Thank you for submitting information on this bug. Our engineering team has verified a fix that will be rolling out in the coming weeks to prevent this from occurring.
Tests run by our safety engineers have also confirmed that even if a momentary overcurrent draw of the kind described were to occur in normal-use conditions, it would not pose a safety hazard. In addition, Pixel XL was designed with multiple layers of safety protections to further prevent overheating:
1) the phone input circuit is designed to carry more than the observed level of current;
2) both the battery and the phone have multiple layers of protection to avoid battery and phone overheating and overcharging;
3) the in-box charger, as well as any third party chargers that meet safety industry standards (UL and similar), have overcurrent protection.
John McNulty
Head of Safety and Compliance Engineering for Google Consumer Hardware