Pixel XL Spigen case is already listed on Amazon
19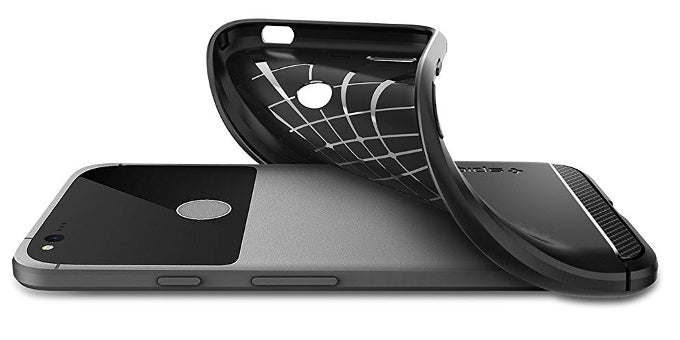 Spigen has been quick to the draw with its Rugged Armor case for the Google Pixel XL
It's not too surprising that the world's foremost case makers, like Spigen, try to have a ready supply of products even before a new phone is announced. As soon as said device is launched and the pre-orders begin, thousands go looking for suitable protective armor, and Spigen is usually among the names at hand to cater to these early adopters. With the
Google Pixel XL
set to be
uncovered on Tuesday
, the company has already marked its territory on Amazon with its Rugged Armor case for the Big G's impending phablet.
These latest case leaks align with what we have hitherto seen of the larger Pixel variant, and it seems prospective Pixel XL fans will be able to pick up a Spigen Rugged Armor case right from the word Go. It packs Spigen's signature spider-web interior for shock absorption, a few relevant cut-outs for features like the rear fingerprint sensor, and a raised lip to protect the display.
There's no word on pricing as yet since the product is listed as Currently Unavailable, but this particular type of Spigen case usually retails for about ten bucks. Once
Google's special event in San Fran
has run its course on Tuesday morning, though, it's likely that the case will become available as Spigen looks to cash in on that aforementioned early rush.