Pictures of an alleged Microsoft Lumia 950 XL prototype leak online
37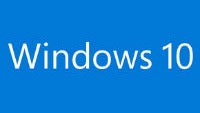 A new leak claims to reveal a working prototype of the large-screened Microsoft Lumia smartphone that we've kept hearing about as of late.
With the full-blown version of Windows 10 already launched, Microsoft software engineers are probably hard at work now getting Windows 10 Mobile ready for the big launch day later this year.
Since no mobile OS can be properly launched without flag-bearing devices, in the past couple of months, we've heard a lot of rumors centered around
two allegedly upcoming Windows 10 Mobile flagship smartphones
. Allegedly, these handsets are referred to internally as the Lumia Talkman and the Lumia Cityman.
According to most of these rumors, the two devices in question will be called the Microsoft Lumia 940 and the Lumia 940 XL, although a couple of more recent reports argue that Microsoft will actually skip past the 940 series and that the two handsets will be branded as the
Lumia 950 and the 950 XL
.
Naming discussions aside, today the larger of the two upcoming Lumia handsets was allegedly leaked online in several photos. If the source of this leak is to be believed, the handset depicted in the photo gallery is just a prototype, meaning that the design and specs are probably not set in stone at this point.
As with all leaks, especially ones involving prototype handsets, make sure to take these images with a grain of the proverbial salt:
The source of the leak claims that the smartphone in the photos comes with specs such as a 6-inch display with a resolution of 1440 by 2560 pixels, a Qualcomm Snapdragon 810 paired with 3GB of RAM, 3GB of expandable internal storage, a 20MP Purview camera with triple-LED flash, and an USB Type-C port. Most these specs match what was previously rumored about the Lumia 940 XL / 950 XL. The one discrepancy is the size of the display, as all previous rumors spoke of a 5.7-inch panel, not a 6-inch one.
According to previous reports, the Lumia 950 and the Lumia 950 XL will be unveiled at a special press event in October, and might be launched this November.