New rumor claims to reveal the specs of two upcoming Microsoft Lumia flagships
27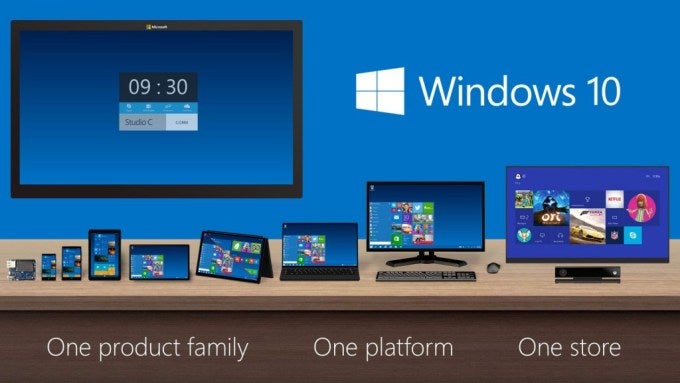 A new rumor claims to reveal the hardware specs for two upcoming Microsoft Lumia flagships. According to UnleashThePhones, the tech blog that posted these specs quoting an unnamed Microsoft insider as source, the two Lumia flagships are referred to internally as the Lumia Cityman and the Lumia Talkman. At the moment, there is no way to verify the validity of these specs, so make sure to maintain a dose of skepticism when digesting this info.
Microsoft Lumia Cityman
The Lumia Cityman seems to be a high-end phablet. The display is said to measure 5.7 inches across the diagonal, while the resolution is pegged for 1440 by 2560 pixels (QHD). Under the hood, the Lumia Cityman is said to come with an octa-core chipset from Qualcomm paired with 3GB of RAM.
At the moment, the Snapdragon 810 (the same chip that powers the
HTC One M9
) and the Snapdragon 615 are the only two octa-core chips that Qualcomm has to offer, but since the Lumia Cityman is said to be a flagship, we'd be inclined to believe that the Snapdragon 810 is the more likely choice. Other rumored specs include 32GB of integrated storage space, a microSD card slot, a 20MP primary camera, a 5MP secondary shooter on the front, as well as a 3,300mAh removable battery.
Microsoft Lumia Talkman
According to the rumor, the Lumia Talkman will bring a similar set of specs, but in a smaller package. The rumor claims that the Talkman will come with a 5.2-inch display running at 1440 by 2560 pixels (QHD). Under the hood, the smartphone is said to feature a hexa-core Qualcomm processor paired with 3GB of RAM. The only hexa-core chipset that Qualcomm currently makes is the Snapdragon 808, which is the same chip you're going to find inside the recently-unveiled
LG G4
.
In the camera department, the Talkman is rumored to feature the same 20MP - 5MP camera setup as the Cityman. The battery is said to be slightly smaller, standing at 3,000mAh. The source also said that Microsoft is aiming to make the Lumia Talkman much slimmer than the Lumia 930, which shouldn't be very hard to do seeing that the
Lumia 930
measures a rather thick 9.8mm across its waist.
The new Lumia flagships will most likely be launched only when Windows 10 for smartphones is ready. In other words, even if this rumored specs turn out to be accurate, you shouldn't expect to be able to purchase these two smartphones for a few good months in the future. In the meantime, you can take another look at the Lumia 930, the current-generation Lumia smartphone.