Pics and specs of the long-awaited Blackberry Dakota leaked
16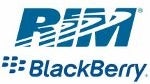 You could be forgiven if you don't remember the
BlackBerry Dakota/Magnum
- the last time it made an appearance on our site was on...
January 28, 2010,
and the most interesting thing about it was that this handset offered a
capacitive screen
. A lot of things changed between then and now, but it seems this phone is finally nearing release - that's, if these leaked photos and specs are of any indication. Despite that no price and availability information is present as of now.
The BlackBerry Dakota is set to come with a
2.8-inch
screen
and a magnificent resolution for its size -
480 x 640
. It is a quad-band GSM/GPRS/EDGE handset, and also supports a tri-band UMTS. This device also sports a
5MP
camera,
768MB of RAM
and a 4GB build-in memory. It is set to launch with BlackBerry
OS 6.1
, NFC support and is expected to be a
3G mobile hotspot
.
No doubt, this is a great read for all BB fanatics, but do you think this phone stands a chance in a harsh smartphone world where Android is becoming better all the time, iOS is successfully holding its ground, and WP7 and webOS are promising much?
source:
BGR