Pick up a Samsung Gear 2 Neo for just $165
8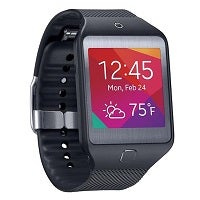 If you recently picked up a new Samsung smartphone from one of the major carriers or big box retailers and were offered a chance to bundle the deal with a new smartwatch, but balked at spending another $200 or more on the deal.
The new Samsung Gear 2 retails for a full $300, and the Gear 2 Neo, a more affordable alternative, retails for $200. Both are decent enough devices, but their pricing and limited compatibility only to Samsung Galaxy smartphones makes them a niche wearable, unlike the Android Wear smartwatches, which have similar pricing, but wider compatibility.
The trade-off however, is a bit more functionality, compared to Android Wear. Plus, the extras found on the Gear smartwatches are done in a fashion that is patently Samsung. The Tizen OS operates smoothly and there are a number of user options to make the smartwatch your own.
The Gear 2 Neo has a less assuming form factor and forgoes the camera that is found on the Gear 2, but you still get the IR blaster to live out the geek dream of controlling your home entertainment systems with your watch. The battery life is respectable too, performing better than the current crop of Android Wear devices. Still, shelling out an additional $200 at the point of sale when buying a new smartphone, like the Samsung Galaxy S5 (which likely also cost you $200 on contract), the Gear 2 Neo is difficult for some consumers to justify.
Instead of heading back to the store to buy one, you can get one at a decent discount. Brand new Gear 2 Neo smartwatches are available for $165. That is not the biggest discount in the world, but still a better price than what you are likely to find elsewhere, even Amazon (where a cursory look did not have any new prices below $180).
Check out
our review of the Gear 2
, which shares the same underpinnings as the Gear 2 Neo. The main differences are the lack of camera and polycarbonate build. The source link takes you to the sale.
source:
Daily Steals