Press image shows reverse wireless charging feature on the Samsung Galaxy S10+
24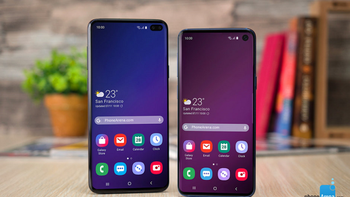 The other day, documentation from the FCC and the Bluetooth SIG revealed that
Samsung's Gear IconX sequel is on the way
. The Samsung Galaxy Buds, as the accessory appears to be named, will come with 8GB of native storage, up from the 4GB found on the Gear IconX, and will support Bluetooth 5.0. The Galaxy Buds also come in a carrying case that they can be recharged in.
While the reverse wireless charging feature does come in handy, keep in mind that the source of the power used to charge the Galaxy Buds case, or another phone that supports wireless charging, is the battery inside the Galaxy S10/S10+. In other words, you can use one of Sammy's new flagships to power up compatible devices, but it comes at the expense of the battery life remaining on your phone.
We might have to wait until the Samsung Unpacked event on February 20th to know whether the Samsung Galaxy Buds can be charged on other wireless charging pads. There is a possibility that the size of the case will not allow it to match up with the coils used on dedicated pads. Judging by the photo that is included with this article, the coils used on the Galaxy S10 series match up with the Galaxy Buds carrying case perfectly. If the wireless charging option is not practical, the Galaxy Buds carrying case should offer a port for USB charging.

The Samsung Galaxy Buds (SM-R170) will reportedly be available in black, white, and yellow, priced at 149 Euros. That works out to $169.52 USD at current exchange rates, although it does not necessarily mean that the ear buds will carry that price in the U.S. According to one tipster, in certain countries, those pre-ordering one of the new Galaxy S10 phones before March 7th, will receive a pair of Galaxy Ear Buds for free. The phones are expected to launch on March 8th.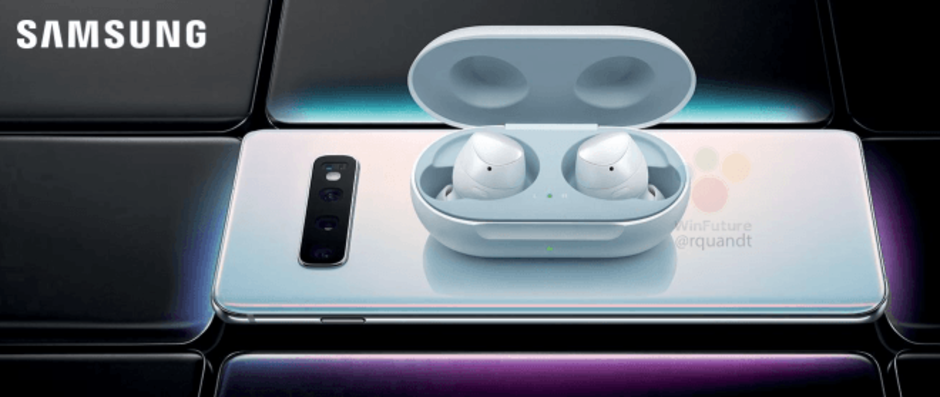 Samsung Galaxy Buds can be charged using the reverse wireless charging feature found on the Galaxy S10 range