Per-app battery use statistics coming with iOS 8
67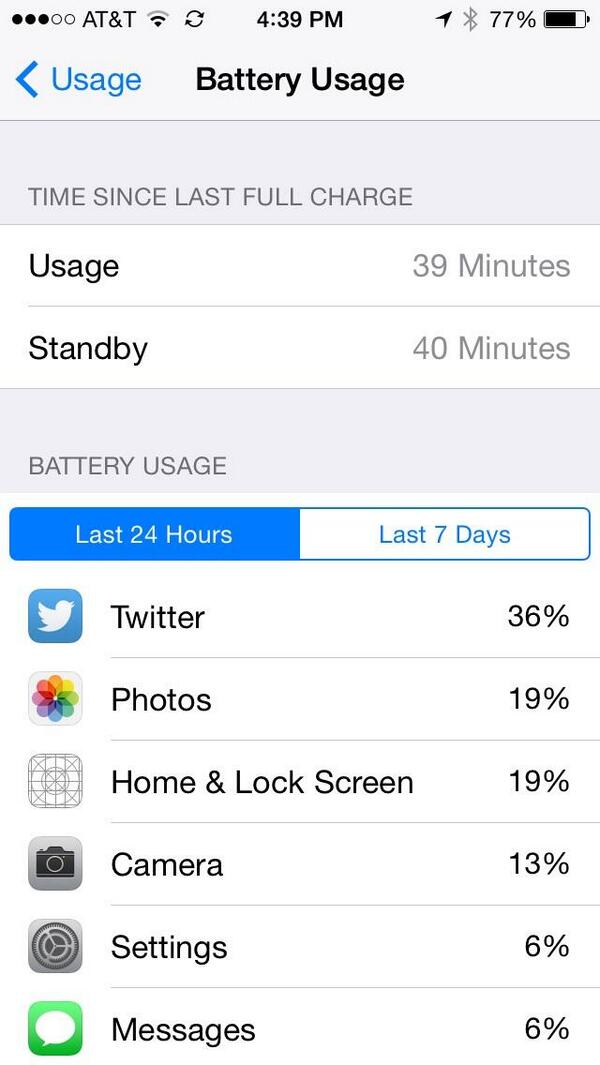 Battery statistics in iOS 8
It is official, guys – Apple's iOS 8 platform has just been announced. And if you've been following our (pretty busy) news stream, then you should have a general idea of what major
new features iOS 8 brings to the table
. You know, things like the improved keyboard and messaging app, the new Health app, the "hands-free" upgrade to Siri, and the added "continuity" perks, to name a few examples.
The OS, however, is also loaded with not-so-major, but still pretty neat tweaks and improvements. One of them is the added breakdown on battery consumption – in iOS 8 you can see how much battery power a specific application is consuming, as demonstrated in the screenshot you see here. Apparently, data on battery use over the past 24 hours or the past 7 days can be provided.
We'll be exploring iOS 8 in depth over the coming days. Chances are that we'll come across more minor features that didn't get highlighted during the WWDC 2014 keynote, such as this one.