Has Apple found a manufacturer to handle an order for 10 million CDMA iPhones?
This article contains unofficial information.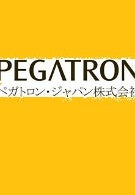 Here is a story that comes with a warning label, "Take with a grain of salt". According to DigiTimes, Apple has been successful in finding a contract manufacturer to fill an order for 10 million CDMA iPhones for Verizon Wireless. Pegatron has accepted the business, which is supposed to contribute to their revenues in August and September. This dovetails perfectly with recent reports that Verizon has hired an advertising team to work on a campaign for Big Red's iPhone. It would be great if we could get confirmation from Pegatron, Verizon or Apple. For now, those Verizon customers willing to exchange their first born for a CDMA iPhone can hang their hopes on this report. While some Big Red customers have decided that Android phones like the Droid Incredible can do it all, others apparently won't be satisfied until their handset says "iPhone" on the back.
Apple iPhone 3GS Specifications
|
Review
source:
DigiTimes
via
phonesreview