Pebble Smartwatch to release its first SDK in the middle of next month
3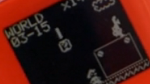 The hugely successful, Kickstarter funded Pebble Smartwatch is set to release its first SDK sometime in the middle of next month. A video released by the company reveals some of the designs already developed by those in the Pebble developer community including one that uses the Mario character from Nintendo. As each minute goes by, the Mario character grabs a gold coin and a dragon blinks. Still, the SDK doesn't allow the developer to
control or change
the accelerometer and doesn't change how the watch interacts with iOS or Android devices.
The launch of the SDK, according to Eric Migicovsky, shows the Pebble team shifting its focus from getting funding for the project to supporting third party developers. According to Migicovsky, 40,000 Pebble Smartwatches have been produced so far. About
70,000 backers
helped fund the project. In addition, the watch is about to receive a firmware update to version 1.9 which will change the UI on the watch so that the right top and bottom buttons now change between different watchfaces you've installed on your Pebble. The update also improves the text rendering engine for developers to make text appear faster and easier.
source:
Kickstarter
via
TechRadar