PayPal officially comes to Windows Phone
3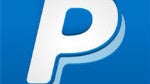 Slowly but surely, the apps have been coming to Windows Phone, and the newest big name to hit the Windows Phone Marketplace is PayPal, which has finally released an official app for the platform. The app looks great overall, and packs a solid feature set. Of course, the app doesn't have NFC support right now, but that's because NFC-enabled WP devices are coming with Windows Phone 8.
Still the app will allow you to request money, send money, check your balances, and best of all it does have the PayPal Here feature. That means that even without NFC, you can find merchants nearby that accept PayPal and use the app to pay for your purchase in store. The Metro UI looks great here too (we hate the term "
Modern UI
" and refuse to use it).