Path updates its iPhone app to get the iOS 7 look and feel
1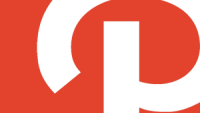 The Path social network has released anew version of its iPhone app. It brings the user interface up tospeed with iOS 7's specific look and feel, along with someperformance improvements. The interface now utilizes iOS 7's swipinggestures, which lets users quickly swipe from any messaging thread tothe homescreen. Furthermore, the Settings menu has been simplifiedand reorganized into Account, Notifications, and Sharing sections.
In the Account section, users canupdate their profile photos, cover photos, email, and other personalinformation. In Notifications, users can manage notifications fortheir Inner Circle and Friends. In Sharing, users can manage all thenetworks they post to from Path. Also, the Shop section has beenredesigned to feature Path's premium stickers and filters in asimpler way.
Dave Morin, CEO and co-founder of Path,heartily admits that his company is "a bit late to the party"with its iOS 7 app. Most if its competition, including Facebook,Twitter, Instagram, and Pinterest came up with its iOS 7-ready appslast year.
You can download the new version ofPath, v3.4, from the link below.
Download Path: iOS