Path for Android jumps on the filter bandwagon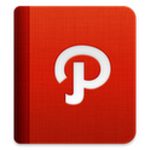 We're really hoping this trend doesn't continue too much, but it looks as though Path has taken a cue from popular photography apps like Instagram, Hipstamatic, and Pixlr-o-matic and given users options for adding filters on the photos they share. The iOS app has had this option for quite a while now though, so this is only new for Android, and it gives Path a bit of a pass on the timing of the addition.
Path version
2.1
.5 adds what the app calls "Lenses", which are live filters that can be added to photos to give various effects before the pics are shared on the network. The update also adds the ability to delete comments and of course the ever popular bug fixes. The "lenses" are what you'd expect, so if you like that sort of thing it might not be a bad idea to try out Path.