Password now required for in-app purchasing on the Apple iPhone
9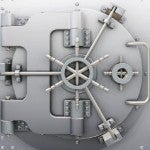 Sure, requiring you to type in a password for an in-app purchase seems like a unnecessary pain in the rear, but you might change your mind when you get the bill from your carrier and notice that Junior spent hundreds of dollars for extra-lives for a video game. Thanks to complaining parents , changes are being made. For example, the 15 minute grace period that Apple gave you to make a purchase after entering your user name and password has been discontinued. All in-app purchases now require the buyer to re-enter his or her password.
Apple spokeswoman Trudy Muller said, "We are proud to have industry-leading parental controls with iOS. With iOS 4.3, in addition to a password being required to purchase an app on the App Store, a reentry of your password is now required when making an in-app purchase." The Cupertino based firm made the change after parents complained about their kids racking up hundreds of dollars of charges on in-app purchases. The FCC heard the complaints loud and clear and passed along their concerns to the manufacturers and carriers.
Part of the problem is the fault of the parents who were too busy to really listen when little Johnny asked for $100 to buy Power Rings. Some parents explained that because the child was playing a game, he or she felt that any money spent by the child was not real. By the time Ma or Pa had figured it out, their kid had rung up hundreds of dollars of real charges. Sure, typing in a password could take about 20 seconds. But isn't it worth it to prevent unplanned charges of a few hundred dollars?
source:
WashingtonPost
via
Phonescoop