Parental advisory ratings: Coming to an app near you?
5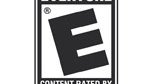 As we
reported previously
, the Entertainment Software Rating Board (ESRB) and Cellular Telecommunications Industry Association (CTIA) have been working together to create a rating system for mobile apps.
Today they showed off their shiny new ratings system, and while it solves some of the functional issues of applying a rating system across multiple mobile platforms, it failed to interest the two most important players, Apple and Google.
Under the new system, mobile app developers will fill out a multiple-choice questionnaire prior to final submission to an app market, and are supposed to receive an official rating back "within seconds". Ratings will be similar to those seen on video games, with E for "Everyone", T for "Teen", etc. Ratings will be based both on app content (e.g. language) as well as what information the app asks for (e.g. a location-based service will not get an E rating).
ESRB and CTIA announced interest from Microsoft and the major U.S. carriers, so at some point all new apps submitted to those stores will have to have a rating prior to acceptance. Existing apps will be grandfathered in, unless developers wish to submit the apps on their own.
Notably absent are Apple and Google, who already have their own rating system, and don't appear inclined to give that control to anyone else. Their absence instantly casts some aspersion on how likely CTIA and the ESRB are to succeed here. Over a billion apps have already been downloaded from those two markets, and the vast majority of apps continue to be sold through them. Unless one or both of those companies change their mind, it's hard to see the new app ratings gaining the ubiquity seen in the game and movie industries.
source:
CTIA
via
Tech Crunch