Pantech (R.I.P) had an amazing phablet ready for release, but it never saw the light of day for the saddest reason
18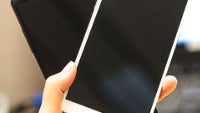 As you can probably imagine, LG and Samsung aren't the only smartphone manufacturers in South Korea. Indeed, for a long time, local rival Pantech managed to keep the pressure on them and persevere, taking he third spot in terms of total sales. Unfortunately,
after accumulating significant losses six quarters in a row
, Pantech was put up for sale in September last year, and companies (or even individuals) had until April this year to buy the company before it was liquidated in order to settle as many of the outstanding debts as possible. Sadly,
nobody found Pantech a worthy investment, and the company is on its way to the grave
.
As sad as that may be, what is even more disturbing is the fact that the company actually had a killer phablet ready for roll out as early as August 2014, according to
mobiltelefon.ru
. In fact, judging by the specs sheet of the device, it would have easily made a serious Samsung Galaxy Note 4 competitor. Why did it never reach consumers? Because Pantech, apparently, didn't have enough money on hand to pay for its production.
Called Pantech Vega Secret Up 2, the top-shelfer sports a 6-inch display with a Quad HD (1440 x 2560) resolution (490 ppi), underneath which the company was planning to put a quad-core Qualcomm Snapdragon 805 with Adreno 420 GPU, complimented by 3GB of RAM and 32GB of internal storage. The maker also had a 1W loudspeaker in mind (alike to that of the LG G3), a hearty, 3,400 mAh battery, a fingerprint scanner, and even a stylus. Again, this would have made for a fine Galaxy Note 4 competitor.
Here's how it looks (looked?).
Recommended Stories