Pantech HotShot for Verizon breaks cover, makes us wonder which year we're in
72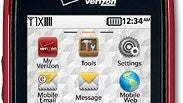 The ultra-slim Pantech HotShot is the latest addition to Verizon's feature phone lineup, arriving online on October 6th and coming with a 3.2-inch screen and a not-so-affordable price tag. So
what is it that you get with the HotShot?
Not much, actually.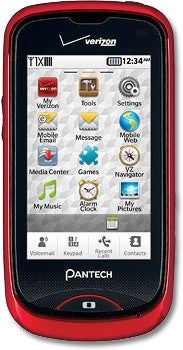 There's a 3.2-inch touch-enabled LCD display and the thin, 0.35" body. Then on the back you have a 3.2-megapixel camera, Opera Mini for browsing the web and 2 gigs worth of memory in a pre-installed microSD card, extendable to 32GB via a microSD card. And again, that's not a smartphone, so there's no Android, Windows Phone or any other contemporary platform you might think of.
Now, this could have been exciting years ago. It could be of some interest if it was given away for free with a contract. But it's not - it will set you back $99.99 when you sign a 2-year agreement with Big Red, but you'd actually have to pay $150 at first as there's a $50 mail-in rebate. Who'd get this? We don't know the answer to that question, but maybe you do - if so, feel free to share it in the comments below.