Panasonic P-02E Android smartphone is real, clears the FCC on its way to Japan
5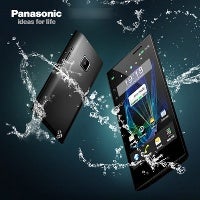 So, it turns out that the Panasonic P-02E exists not only in the realm of speculations. The smartphone has been given the green light by the FCC, and a few more details about it can be extracted from its filing. As expected, the device is headed to Japanese carrier NTT DoCoMo. In addition to the usual connectivity features like Wi-Fi and Bluetooth, there's also support for LTE, NFC, and mobile TV (yup, it has a retractable antenna). Interestingly, the handset also has
wireless charging
capabilities, which is always nice.
The Panasonic P-02E leaked not long ago
, along with several of its hardware features, revealed by a server log. It is clearly a high-end Android device, judging by the fact that it has a 1920 by 1080
pixel
display, presumably around 5 inches in size. It is also known that it runs Android 4.1.2 Jelly Bean, but that's pretty much all for now in terms of specifications. Like many other smartphones sold in Japan, the Panasonic P-02E will probably be waterproof, but that's just a guess.
Since Panasonic will retain its focus solely on its homeland market in order to trim down its losses, we aren't expecting the P-02E, or any of the company's phones, for that matter, to be released in the U.S. or Europe. That's why even though the device now has the FCC's seal of approval, you'll probably never see it on a retailer's shelve near you.