Pair of Apple iPhones to be aboard last shuttle flight next month
29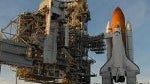 A pair of Apple iPhones will be getting
launched
next month. By launched, we mean that the two smartphones will be blasting off on the Atlantis space shuttle for a
rendezvous
with the International Space Station. Installed on the Apple iPhones will be an app created by Odyssey Space Research called Space Lab for iOS which will help the handsets conduct four experiments while in space.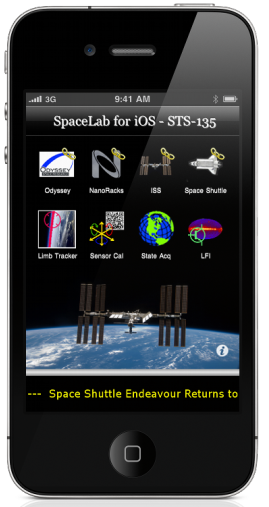 Odyssey Space Research says that the four experiments include a "Limb Tracker" experiment that will have the iPhone snap pictures of the earth. In the words of the research firm, this will involve, "matching an arc to the horizon through manipulation of an overlay," which will help to, "yield an estimate of altitude and 'off-axis' angle, a measurement of the angle of the image with respect to the Earth's center." The second experiment will help the Apple iPhone calibrate certain sensors that will help improve the
accuracy
of the measurements obtained from future iPhone readings. In addition, the handset's
gyroscope
and
accelerometer
will be used to come up with the longitude and latitude of the shuttle. And finally, in a timely experiment, the iPhone will be used to measure the radiation that the unit itself
emits
while in space.
The great thing is that you do not have to be a
rocket scientist
to conduct the same experiments. An App Store version of the Space Labs for iOS is available for 99 cents and will let you perform the same four trials with the information simulated to account for "the presence of gravity" which of course, is not found in space.
The last space shuttle launch will be on July 8th and the two Apple iPhone units will be strapped in nice and tight. Since its earth-bound launch in 2007, the device has taken the smartphone industry to new
heights
, but nothing like this. And considering that this will mark the end of the program, these two Apple iPhones will be probably be setting some records for travel that may
never
be broken.
source:
CNET
Recommended Stories