PA readers, what are the greediest darn apps that you know of?
42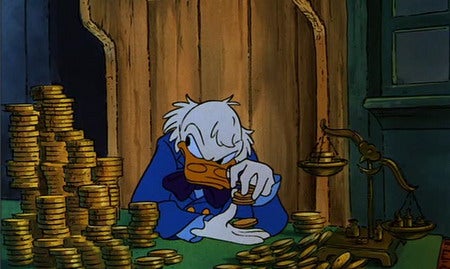 Hello, dear readers! Once again, we turn to you in our quest to find interesting new stuff that we couldn't possibly discover otherwise. This time, we're looking around for the greediest, meanest apps doing the rounds in Apple and Google's app stores.
Do you know an app that's plain grossly overpriced? Ridiculously riddled with in-app purchases to the point of sheer mind-bogglery? More ad-infested than a rich people magazine? Or otherwise mad with desire to skin your wallet raw?
Tell us! Do it right here, in the comments below. Give us the name and the reasons for shame. Next Friday, we'll round up the very best (or very worst) of those absolute Scrooges that you've told us about, and we'll have a collective laugh.
While we're at it, we're still mighty app-reciative of
those sweet under-the-radar apps you threw our way
last time we asked. Come on, we know you won't disappoint us this time!