Ouya says it will be the "best Tegra 3 device on the market"
9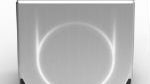 The Ouya Android gaming console has been one of the most popular Kickstarter campaigns to date, and it is due to be released very soon, so it's time for the marketing to start ramping up. The Ouya CEO Julie Uhrman has been doing a good job of marketing so far, and now she is saying that Ouya will be the "best Tegra 3 device on the market".
Of course, this really isn't saying all that much, because the Ouya console has one major advantage over most of the other Tegra 3 devices on the market: it doesn't run on battery power, and so doesn't need to worry about balancing performance with power consumption. With that in mind, Ouya has been working with NVIDIA to optimize the console and get the best performance possible.
NVIDIA has also been very happy with the partnership so far, saying that the Ouya team has been "amazing to work with".
Obviously, at just $99, the Ouya isn't going to really compare with proper gaming consoles, but it looks like it may have more juice than expected.