Our first photos from the OnePlus X and its 13MP camera
24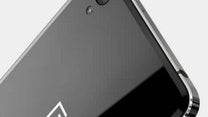 We have an
OnePlus X
in the office. Yes, we managed to get one after enduring the company's frustrating invite system and struggling with its purchasing process. As a matter of fact, we've been test-driving the phone for about a week now, subjecting it to our usual set of tests an benchmarks. That's why we were able to give you a solid clue as to what the
OnePlus X battery life
is like. Hint: it's not all that impressive.
But who knows, perhaps the camera on the thing will please us more than its battery life. Is that the case? Well, you'll know once we're done with our in-depth OnePlus X review, which is coming in the near future. What we
can
share with you today, however, is this gallery of image samples. Below you'll find a set of photos taken with the OnePlus X – unmodified, in their full resolution, coming straight from the phone's camera folder.
Yes, we know – the quality of the photos is not jaw-dropping by any means. But we never expected it to be. After all, let us not forget that a 250-dollar phone and its 13MP camera were used to capture them, not a flagship costing over twice as much. That said, we're inviting you to take a look at our OnePlus X photos, and if you're happy (or not) with what your eyes can see, do let us know in the comments below!