Our first camera samples from the Apple iPhone 6s & 6s Plus
90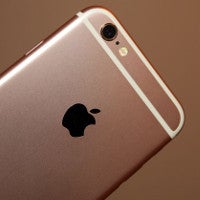 Apple's iPhones have always been known to capture some exceptional footage with their cameras, always being in contention every year when it comes to top-notch results. Compared to the field, the iPhones were never big on having the beefiest cameras on board – so from a specs sheet standpoint, it appears underwhelming. However, we all know by now that a camera's true worth isn't measured by the amount of megapixels accompanying it, but rather, it's a conglomerate of things working in tandem that help to establish it to continually be one of the best around!
With this year's iPhone models, the 6s and 6s Plus, Apple has finally dug itself out of the single-digit megapixel mark – ceremoniously moving into two-digit waters. Rocking 12-megapixel iSight cameras, these two latest iPhones are no doubt going to establish themselves as the best around when it comes to pure quality. While we have little doubt of that certainty, evident in iPhones past, we decided to snap a few samples for your enjoyment.
It's worth noting however, that the iPhone 6s Plus benefits over its sibling because it features optical image stabilization, just like last year's model. Unlike last year's model, though, it's now enabled to work with video recording capture as well – including 4K. We're eager to show you all of that, but of course, that'll have to wait until the full review. In the meantime, this is what you can expect from these two power house phones. So, are you impressed? Or is it playing catch up?
Apple iPhone 6s Sample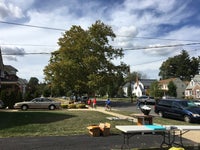 Apple iPhone 6s Plus Sample