Order from chaos: Unclouded for Android helps you declutter your cloud storage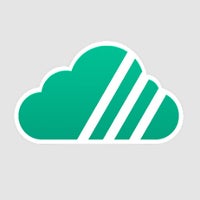 To a certain extent, we are all digital hoarders, unwilling to part with even the smallest byte of info we've amassed over the years on our hard or flash drives. With the advent of set-it-and-forget it cloud storage, syncing our photos and documents to Dropbox, Drive and other services has become second nature, and we usually forget it's happening until we've filled even our 50 GB quotas there.
Enter Unclouded - a new Android app that helps put some order in the cloud storage chaos. It scans your Dropbox or Drive account, and lists the main culprits for your overflowing storage bin up in the sky. It categorizes your files, so you can gauge which of those you have most, and can tell you which folders are taking the most space. You can also search for files that haven't been changed for a while, or find duplicate files you haven't merged before uploading. All in all, a pretty useful tool, be it only as a precursor to taking more drastic measures for decluttering your cloud storage.