Oracle ordered to pay more to Google than they can win in damages
15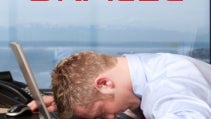 It's being reported on some news sites that Oracle was ordered to pay Google's legal costs.While that somewhat overstates the situation, Oracle does have to pay a small portion of Google's legal fees, and that amount has already exceed the maximum of $300,000 that Oracle can win when Judge Alsup rules on damages from the two statutory infringement rulings that Oracle won in the copyright phase of the trial.
How did this happen? Those of you who followed the Oracle v. Google case may recall that Oracle tried not once, not twice, but three times to submit a damages report to the court that it would accept. The first two were part of Oracle's attempt to justify why they should be owed
billions of dollars
, a claim that apparently
no one believed
(except
Florian Mueller
). The court didn't accept Oracle's numbers, and rejected both of the initial attempts outright.
At that point Judge Alsup was content to simply not allow Oracle to provide a damages report at all, but Oracle realized this was not a good idea for them and did the legal equivalent of begging and pleading to be allowed to provide a third damages report. The judge grudgingly allowed Oracle a third chance stating:
Oracle should be required to make the reimbursements described above as a condition of a third try because it would be unfair to impose on Google the fees and expenses necessary to respond to the third effort. Oracle has already had two full and fair opportunities and has overreached on both. Oracle has behaved unreasonably and should bear the burden of the consequences. Apart from reasonableness or not, allowing a third try of this magnitude is rare in federal litigation and the party responsible for the need for a third try should bear the full burden.
So Google kept a separate record of their legal fees associated with deposing Oracle's damages witness, filing responses, doing defense research, etc. According to a Google spokesperson those fees exceeded $300,000, which means that even if Oracle gets the maximum of $150,000 for each ruling of statutory copyright infringement they will still have paid Google more money than they received in damages.
Of course Google racked up that $300,000 in a week or two with only a part of their legal team working on Oracle's report – so in a case that lasted over a year we know that the real winners here were their legal team, as both sides undoubtedly spent tens of millions of dollars on this case. None the less, this must certainly be like rubbing salt in the wound for Oracle and their legal team. If you're really into reading legal rulings, you can find the ruling in its entirety in the source link.
source:
Court Order
via
Gizmodo