Oppo is worried about the rise of fake Find 7 and N3 smartphones
27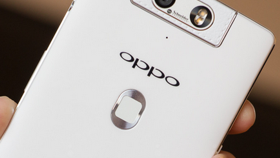 Usually, fake smartphones imitate handsets originally made by big companies like Apple or Samsung, but sometimes smaller vendors are also having troubles in this regard. China's Oppo, known for striving to make unique devices, is one of these smaller vendors.
Recently, Oppo's been discovering a rising number of fake
Find 7
and
N3
smartphones. According to SoyaCincau, 644 cases of counterfeit Oppo handsets have been reported in Malaysia alone, and the problem is likely widespread in other Asian markets (including, of course, China).
Obviously, Oppo is looking into this, and hopes to solve the issue, which, according to the company, "rips off the consumer and provides shoddy products, and we truly cannot accept any cheating cases to our customers." Oppo vows to take legal action after it finds "any unethical parties and counterfeiters."
Both the Oppo Find 7 and Oppo N3 are available in various regions around the world since last year, with the latter being the newer model (featuring a motorized rotating camera that Oppo is rather famous for).
A safe advice, if you don't want to end up owning a fake smartphone (regardless of brand) is to always buy your gear from official brand stores, or authorized resellers.
via:
SoyaCincau
Recommended Stories