Oppo finally updates Find 7 and Find 7a to ColorOS 2.0, based on Android 4.4 KitKat
12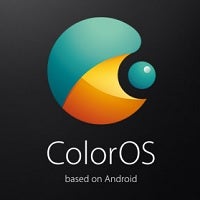 Owners of the
Oppo Find 7
and
Find 7a
are finally able to grab an update to ColorOS which is based on Android 4.4 KitKat.
While some might ponder the timeliness of this update, made available just as Google is getting ready to roll out
Android 5.0 Lollipop
, the Oppo community has been waiting for this update for a while, and it is packing a lot of feature and user enhancements.
Before we list all the updates, you should know that Oppo does not plan to provision this update via OTA (over the air), so you will need to download the update package and move it to the root directory of the phone, then update while in recovery mode. We shared the instructional video on how to do that below in case you do not have the greatest comfort level with such activities. On one of our Find 7 devices, the update (including downloading and transferring the near 1GB update package to the device) took less time than most other major system updates we have experienced on other platforms.
This build of ColorOS 2.0.0i firmware is stable, but Oppo is not pushing it out for mass consumption. An OTA "should" be available in the next month or two, unfortunately, Oppo, like its invite-only cousin OnePlus, has some idiosyncrasies about it, so that means an OTA package may be a bit later than stated in the company's highly active forums.
So what has Oppo been feverishly been working on these past months to update its attractive take on Android? Quite a lot actually. The user interface has been refined a bit, and made a little more minimalistic. Animation effects have been implemented system-wide, there is a new "Live Weather 2.0" feature, and a new Task Manager. A whole host of gesture commands have been implemented, and there is a new "Super Power Saving" mode. As ColorOS 2.0 is based on Android 4.4 KitKat, Google Now can be accessed from just about anywhere.
The most obvious change to ColorOS 2.0 is the implementation of a single-layer launcher. This follows the set-up commonly seen on Huawei devices, there is no App Tray. Rather, all your apps are managed on the home screens, which Oppo admits, was not an easy decision to make, but felt it was a step toward making ColorOS as smooth and simple as possible.
All the changes are outlined below, as well as a video overview of ColorOS 2.0.0i, and an instructional video to update your Find 7 or Find 7a. Oppo is eager to learn what you think about the update, and is an active participant in the online forums. Be sure to tell us what you think about the update too.
CHANGE LOG
Refined UI Design -
The ColorOS 2.0 has inherited the UI design of ColorOS 1.0, by removing redundant elements from the 1.x icons the new design are more minimalistic and easier to recognize.
Global Gaussian Blur Effect -
System wide Gaussian blur effect makes the whole system looks more beautiful and consistent in different interfaces, such as the notification center, folders, music now playing interface etc.
System Wide Animation -
The ColorOS 2.0 is more energetic, with system wide transition animation the whole system comes alive, each operation seems so natural and fluid.
Live Weather 2.0 -
Added a new weather effect "Haze", given sound effects for some effects and you may found more surprises when using the live weather 2.0.
Global Gesture Panel 2.0 -
The new gesture panel is now activated by slide up from the bottom of the screen. Each gesture you've used can be recorded and shown on top as a reminder.
Redesigned Task Manager -
The new task manager design shows every task running in background as a card you can simply slide it up to close it or slide it down to lock it or tap the end all button to close them all (locked apps will not be closed).
Easy Crop for Screenshots -
After you've taken a screenshot you can pull down the notification center to crop, share or delete it.
Single Layer Launcher -
The changing from dual layer to single layer launcher is not simple a win/lose situation, both design has it's own advantage and disadvantage. ColorOS decided to go with single layer design is just another step towards the purse of simplicity and perfection.
Super Power Saving -
By reducing animation, underclocking the CPU or shutdown all applications except for calls and messages your phone can be under deep power saving mode so as increase the battery life as much as possible.
Memory Cleaner -
Added "Memory Cleaner" in security center, which enables you to control and release memory more easily.
Other Detailed Improvements
Redesigned the guide interface, now it's able to auto select the language according to your SIM card
Changed the default lockscreen to "Slide upward to unlock", added Call & Messages shortcut in the default lockscreen
Added the double tap to blurry the wallpaper in Settings ->Gesture & Motion -> Screen-on Gestures
Added the feature to show network speed in status bar, Settings -> Display -> Show network speed
Added resolution settings for ultra-HD photos, you can now choose between 50MP and 24MP
Added continuous play settings in video player, when you disabled it the player will not continue to play the next video in your phone
Added USB debug options in notification center, when your phone is connected with your computer
Added the ability to manually adjust the screen brightness when auto-brightness is enabled
Added file safe in the "Files" app, files added into file safe will not be shown publicly
Added the ability to sort contact list by Given name/Family name
Added a quick to top button in Files, Email and Message list interface
Optimized the cleanup feature in "Files", added the function to delete large files and duplicated app installation package.
Redesigned the calendar interface, which is now more elegant
Removed the "Notes" app and replaced it with Google keep as the default note app
Optimized the "Backup & restore" app improve the back/restore speed and added the ability to backup homescreen layout, so that your apps & folders will all be backed up
Integrated all security related tools into "Security Center", such as App Encryption, Data Saving etc.
Updated the pre-installed Kingsoft Office app
source:
Oppo