OnePlus 6 could have a notch, glass back and a new way to multitask
18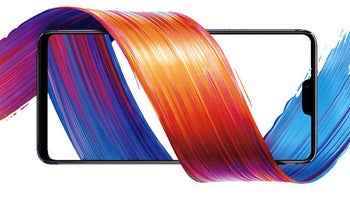 The new OnePlus 6 will likely have a notch, a glass display and a new way to multitask.
How do we know?
While we have not seen the OnePlus 6 itself, we know that all OnePlus phones from the very first one are basically carbon copies of phones by Oppo. This is not unexpected: Oppo and OnePlus share offices in the same building and are both part of the same corporation, the BBK Electronics company, based in China (Vivo is also part of BBK).
So when we saw the new Oppo R15 phone leak out in detail, we knew that the next OnePlus phone that we expect will be called the OnePlus 6, will most likely have identical design and features.
What's new is that it will also have a brand new way to multi task. The little ears on both sides of the notch will have a secondary function as multitasking shortcuts. In the demo below, we see how you can summon these shortcuts with just a swipe. This idea is very similar to what LG used to do with dedicated secondary screens on its V10 and V20. And just recently, we have seen Android P officially concede to the notch and bring official support for devices with a display cutout. So yes, we are hopeful that the next OnePlus 6 phone will also run on the new Android P version.
How do you like such a transformation for the OnePlus series?