The first phone with camera hidden under the screen may be unveiled on June 26
5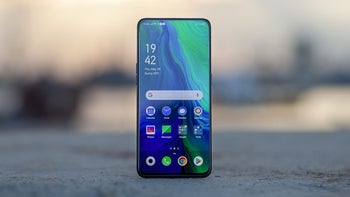 Tucking the front camera underneath the display seems to be the Holy Grail of "bezel-less" designs, as it would require no notches, screen holes, mechanized camera popping, or other assorted solutions to the "all-screen phone" conundrum.
While we have written several times about patents pointing in that direction, it was the ever-enterprising Oppo that teased such a design not long ago. Now the teaser that you see below is ready to transform into a retail device, it seems, as Oppo has pegged June 26 for the announcement of the first phone with under-display camera.
For those seeking the perfect, notchless smartphone screen experience – prepare to be amazed.

You are taking a very first look at our under-display selfie camera technology. RT! pic.twitter.com/FrqB6RiJaY

— OPPO (@oppo) 3 юни 2019 г.
Needless to say, we are talking about the selfie shooter here, as there is no need to hide the superior ones that are manspreading at the back of our phones. We'd argue that the under-display camera will be a love-it-or-hate-it affair, if and when it lands in an Oppo phone.
It will most likely prove to be the most superior solution when it comes to the "all-screen" design puzzle, but the most inferior when it comes to selfie quality, so we can't wait for Oppo to take the stage at the MWC Shanghai Expo next Wednesday, and tell us what it did to tuck the selfie snapper in-between those screen pixels.