Open webOS will not be available on existing devices
6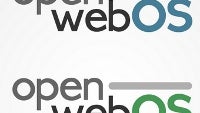 HP might have ditched webOS and smartphones and tablets on the platform, but it didn't just kill the platform - it nobly open sources it. However if you expect that open webOS will work on existing devices, you'd be in for disappointment.
This decision is mostly due to incompatible drivers and tons of proprietary components on existing devices. Those issues might be partly solved with new chips supporting the Linux 3.3 kernel or later.
Here's how folks from the open webOS team explain the decision on the official blog of the platform:
"For Open webOS we are aiming for support on future hardware platforms where SoC's support Linux 3.3+ kernel and where open source replacements for proprietary components are integrated. Existing devices cannot be supported because of those many proprietary components, including graphics, networking and lack of drivers for a modern kernel (but of course, there is the Community Edition for those interested in improving the TouchPad)."


webOS started at Palm with the first Palm Pre, and evolved over time to arrive on more smartphones and even tablets. Sadly, it didn't get the traction HP wanted when it acquired Palm, and it didn't fit HP's then CEO Leo Apotheker plans to turn the company into more of a corporate business, and it all ended there for one of the most intriguing operating systems out there.
source:
Open webOS blog
via
Coolsmartphones
Recommended Stories