Only in Japan: Sony outs a hand-cranked USB charger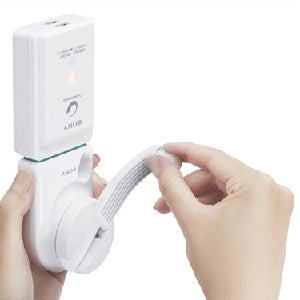 Picture yourself on a deserted island
. You've got your badass smartphone with a huge screen, but the battery is dying and there's no electricity. What do you do? Well, if we were you, we'd be looking for a shelter and food, but if you're a true geek, you'd still want to check whether there might be signal somewhere (in case the island turns out to be not so deserted as you thought). That's where the
Sony CP-A2LAS
hand-cranked USB charger comes into play.
Don't get fooled into thinking this will replace your traditional charger though - it's an emergency solution and you'd need to turn the handle for three minutes just to get a minute of talk time, and for a minute of browsing you'd need to nearly double that effort with a five minute turn of the handle.
Good news is that you can also use a standard outlet to have it charged up to full capacity which is 4,000mAh battery in advance. That's approximately two charges of a modern smartphone.
The Sony CP-A2LAKS USB charger is hitting Japan only on June 20th for a price of around $100 (8,000 Yen).
source:
Xperia blog