10 iPhone apps to have on a deserted island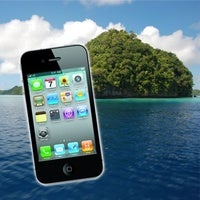 Here's a challenge: let's say that in an alternate universe, you are now stuck on a deserted island. There are tropical fruits to eat, a nearby spring provides fresh water, and Mr Sun's heat ensures you don't have to worry much about warm clothing. Also, you have a magical iPhone with a battery that never runs out and an always available Wi-Fi connection. However, 10 iPhone apps are all you are allowed to get. Which ones would they be?
In the slideshow below we have put together our top 10 picks, so check them out and tell us what you think. Also, if you know of an app we should have included, just drop us a comment below and let us know!