Only in China: the Onda V927 is a 9.7-inch Retina quad-core tablet with Jelly Bean for $240
15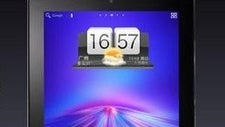 If you are in store for a tablet with a great screen, up until the recent Nexus 10, you had little choice aside the 9.7-inch Retina iPad. But iPad prices start from $500 and the Nexus 10 starts from $400, which might not be expensive, but is not cheap either. Now, there is another option - a Retina display 9.7-inch tablet for $240.
If you thought China, you are spot on. The Onda V972 is the product we are talking about and it is packing quite the muscle for merely $240.
First of all, it has the same 9.7″ capacitive IPS display with a resolution of 2048 x 1536 pixels as the iPad. It runs on Android 4.1 Jelly Bean (with plans to get soon updated to 4.2), is almost as thin as the iPad and weighs almost as much at 1.4 pounds (649 grams).
The good does not end here. With 2GB of RAM it actually beats the iPad, plus while it has 16GB of internal storage you can expand this with microSD cards. There is both a rear and front facing cameras at 5MP and 2 megapixels.
Amazingly, it also pakcs an 8,000mAh battery that is said to last between 8 and 10 hours.
The Onda V927 does not support 3G out of the box, but you can use a separate dongle to get cellular data.
Not just that, it has a quad-core processor as well, but here is the catch - it is a less powerful Cortex A7-based one. They just had to take at least one shortcut. Even with that the $240 price tag seems amazing, even too good to be true. And one thing we are sorely missing is high-res images of the device.
It is real, though, and it is coming soon. We'd try to update you when it hits Chinese retailers, If you are feeling adventurous to have it shipped all the way from Asia. On second thought, this should also mean the
$99 tablet
is not a pipe dream too, right?
source:
Onda Tablet
via
Liliputing