OneShot camera app for Windows Phone got updated with high-resolution support and voice control
4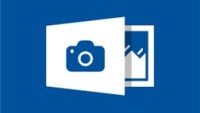 If you are yet to become acquaintedwith OneShot for Windows Phone, now it might be a good time, becausethe app just got updated to version 4.0.This is a free camera appthat's based on Nokia's tried and true imaging SDK.
You could say that OneShot is one ofthose pleasantly overwhelmingcamera apps with tons of features available in their GUIs. One of the interesting things about it is that it has both real-time photo effects and an inbuilt photo editor. The result of applying filters and adjustments is seen in the viewfinder before taking the photo. Furthermore, filters and adjustments can be added to already existing photos, and pictures taken with OneShot can be modified at any moment.
Speaking of the update, the list of changes in v4.0 is impressive:
OneShot now supports the fullcapabilities of the Lumia 1020 and 1520's high-megapixel PureViewcameras. 38MP and 20MP photos can be taken in three available aspectratios (4:3, 16:9, 1:1).
The JPEG compression level can be setto Low, Medium, and High. The default compression level has beendecreased for better photo quality as well.
The app now supports voice commands,but only in English for the time being. Users can enable voicecontrol from the menu and shoot photos by saying "Take picture!"or "Take photo!" A prerequisite to this feature is checking"Enable Speech Recognition service" in Windows Phone'ssettings menu.
Photos can be tagged with the exactlocation they were taken at, using coordinates from the phone's GPSsystem. This feature can be turned on or off according to yourpreference.
A new "favorite" button hasbeen added. It switches between the current capture mode and macrophoto mode.
You can learn more about OneShot 4.0and download it from the link below.
Download OneShot 4.0: WindowsPhone
via WMPowerUser