OnePlus's first retail launch in the UK draws huge crowd for the OnePlus 3T
10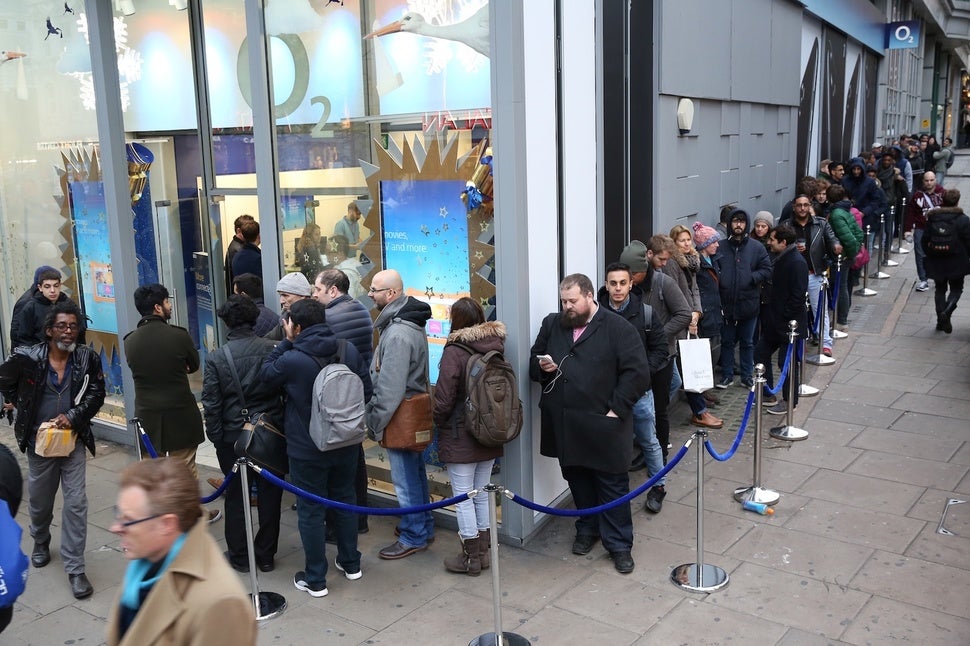 The OnePlus 3T is the latest smartphone from the Chinese-based company, and although
it just went on sale in the UK from OnePlus's website
today, the O2 store in the UK held a pre-launch event for the smartphone that created for a rather large and impressive crowd. The event took place on Thursday, November 24, and it was officially the first large-scale retail launch of a product for the OnePlus brand in the UK.
OnePlus is still a relatively small brand name over in the United Kingdom (similar to other countries), but despite its lack of recognition by a lot of residents in the area, the launch event for the phone drew a crowd of more than 100 people that were lined up outside the door to purchase the 3T. The line that accumulated outside of the O2 Store is said to have been reminiscent of an Apple launch event, and that really is impressive for a company like OnePlus.
More than 100 people lined up to purchase the OnePlus 3T before everyone else.
In addition to being able to purchase the 3T before it officially went on sale through OnePlus's website, fans at the event were also able to score free OnePlus swag, hot refreshments, play a Temple Run-like game centered around Dash Charge, and some lucky attendees even got the chance to score a OnePlus 3T for completely free.
It's great to see that the event was such a success for OnePlus, and although this one pre-launch won't immediately make the brand as recognizable as something such as Samsung or Apple, it does help to create for as much buzz and attention as possible for the relatively young company.