OnePlus releases chart showing which devices can safely use its flawed USB-Type C cable and adapter
6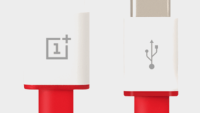 Yesterday, OnePlus admitted that
its USB-Type C cables and adapters were causing damage to power sources
in certain conditions, thanks to the use of non-standard resistors in the accessories. If you use the cable to connect a smartphone using rapid charging with certain power banks, chargers, or USB hubs, there is a chance that the power source will be damaged.
In a statement, OnePlus says that the cable and adapter is perfectly safe to use with the
OnePlus 2
. Those who purchased the cable or adapter to use with another device, can receive a refund from OnePlus as long as it is requested prior to December 31st. Because the accessories can be used safely with the OnePlus 2, the refund does not cover the parts that came in the box with the phone.
"If you've purchased the OnePlus USB Type-C cable or adapter on the OnePlus website as standalone products to use with devices other than the OnePlus 2, we are going to offer an opportunity to apply for a refund. Please note that cables that were included in the box with your OnePlus 2 are not eligible for a refund, since they are safe to use with the OnePlus 2."
If you are eligible for a refund, click on the sourcelink which will take you to a form that you need to fill out to get your money back. Below, you will find a chart that lists the devices that can and cannot use the cable and adapter. As a rule of thumb, if your power bank, charger or USB hub has been certified by CE, CCC or UL, there shouldn't be a problem. But if you don't want to take any chances (and we can't blame you), requesting a refund is probably the safest course of action.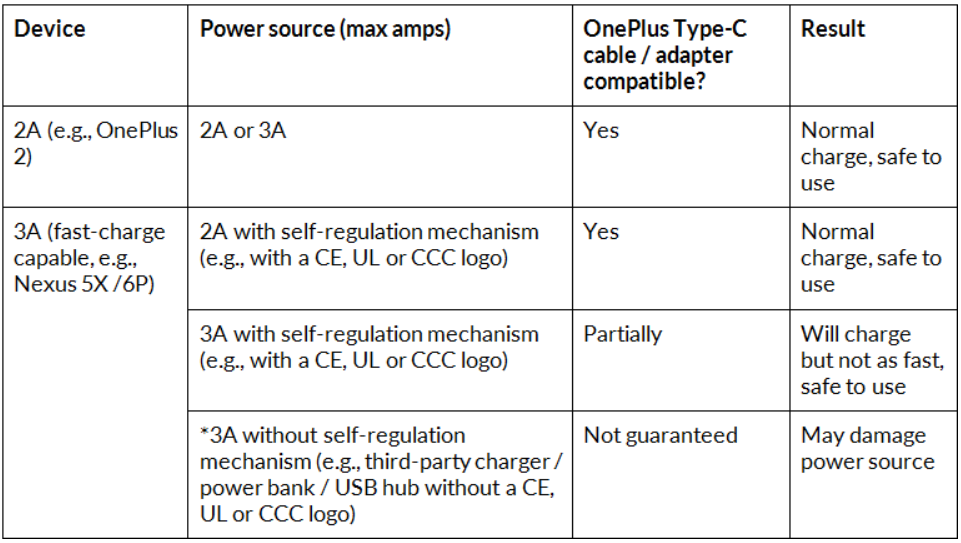 Chart shows what devices shouldn't be used with the OnePlus USB-Type C cable and adapter
source: OnePlus (
1
), (
2
) via
Gizmodo
Recommended Stories