OnePlus confirms that its USB Type-C cables and adapters can damage external power sources
7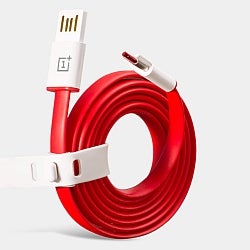 Earlier today, OnePlus has issued a statement officially acknowledging that its USB Type-C cables and adapters can cause damage to external power sources.
About a couple of weeks ago, Google engineer
Benson Leung reviewed the USB Type-C
cable and adapter that come with the OnePlus 2, finding that both of them use non-standard resistors which may damage to external power sources in certain circumstances.
The engineering problem, which is the adoption of a 10kΩ resistor instead of a 56kΩ one as specified by the USB Type-C 1.1 standard, only affects devices with fast-charging support. Essentially, the non-standard resistor would fail in stopping fast-charging devices from drawing more power from an external power source than it supports, thus potentially damaging the power source. OnePlus also said that it is working to solve this problem with future revisions of the cable.
OnePlus says that its USB Type-C cable and adapter will not create any trouble as long as they are being used with the OnePlus 2. Those who've purchased the cable or the adapter separately can get a full refund by heading over to the source link below and filling out the form there.
What do you guys make of this? Should OnePlus offer replacement, standard-compliant USB Type-C cables and adapters to those who've purchased its second-generation "Flagship Killer"?