OnePlus X / Mini gets showcased again in new images
21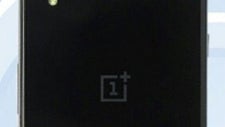 Earlier on,
GforGames
came through with some interesting info pertaining to the OnePlus X / Mini. In that report,
we heard
that OnePlus may be plotting a device with a 1080p display and a Snapdragon 801 processor, among other features. Now, the very same publication has shared a series of images, giving us a closer look at what OnePlus has up its sleeve.
There's reason to believe that the OnePlus X / OnePlus Mini are the same device under different names. Having recently brought us the flagship
OnePlus 2
, it'd be quite a turn up for the books if a further two handsets reached us in such quick succession. Having said that, the next OnePlus was supposedly going to deliver a
flagship-esque experience
with the MediaTek MT-6795T, but now appears to be
settling on the Snapdragon 801
. This indicates that either there
are
two devices floating around, or perhaps that there
were
, and OnePlus has since ditched the MediaTek offering. Right now, it's hard to call either way, with the GforGames report expressing some confusion despite having an informant familiar with OnePlus' plans.
The new report shares some images of a device that doesn't look as though it offers StyleSwap changeable covers, as was
mentioned earlier on
. This throws a little more weight behind the idea of two new handsets as opposed to one. As you'll notice, these images have been sourced from the TENAA database, which is the Chinese equivalent of the FCC. Since the actual FCC revealed
some details and images
of what looks to be the same device last week, perhaps an official announcement is just around the corner.
It was said that OnePlus might have something to showcase today, but that has yet to materialize. Indeed, the earlier report noted that OnePlus has no plans to reveal anything just yet, and will instead look to build up some excitement and anticipation. For now, we're left to play the waiting game.
Take a look at the now-semi-official (albeit unidentified) OnePlus handset, and let us know what you think of its design in the comments.