OnePlus 9 two-year warranty turns out it's not real (for the U.S.)
1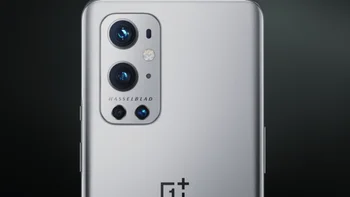 The original story continues below.

##

As we've been long awaiting the
OnePlus 9
and
OnePlus 9 Pro
launch coming on March 23rd, the phone company has been teasing us with bits and pieces of information to prepare us for the unveiling.
On Monday, it seemed like we got another spec leak from OnePlus CEO Pete Lau, when he made a post to Weibo (a Chinese microblogging site). In the post he announced a 2-year manufacturer warranty for the OnePlus 9 series, after previous models came with only 12 months.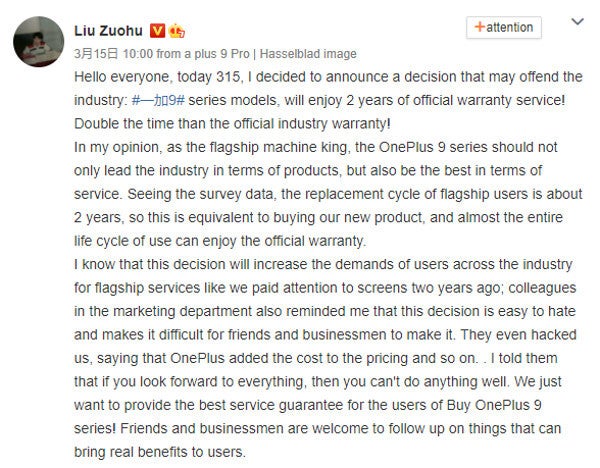 For those who caught on to Lau's post, this news seemed like another good reason to consider the OnePlus 9 series. However, after
AndroidAuthority
inquired further, the company issued clarification with a bit of bad news for potential American buyers who may have gotten excited over the 2-year warranty. Apparently, this does not apply to OnePlus sales in America, which will keep the standard 12-month basic warranty.
To answer your question on the below, the Weibo post was specific to China.
Even India, where OnePlus has reached number one in the smartphone market this year, will also miss out on the 2-year guarantee, as it will actually only be offered within China.
Europe gets off lucky because EU laws stipulate a manufacturer's guarantee of minimum 24 months for consumers, while the U.S. and other countries will have to dish out extra change for an extended warranty, if available.
So far, we've got a pretty good idea of the rest of OnePlus 9's specifications, which you can find detailed
here
leading up to the full reveal on March 23. The phone will be 5G-ready, and will sport the new Snapdragon 888 processor, 256GB storage, and a 48MP main camera sensor alongside a 50MP ultra-wide one, among other things.