OnePlus releases Android 10 on the same day as Google... well, kind of but not quite
9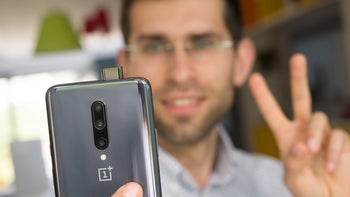 Happy Android 10, everybody! Even though
we kind of expected it
, we were still pleasantly surprised that the information we had on Android 10 was correct. Namely, that it would launch on the 3rd of September.
The new version of Android is, of course, instantly available to Google
Pixel
owners. Surprisingly, those that have the
Essential Phone
will also be getting it via an update very, very soon (
some are already downloading it
). As is traditional, now begins the long wait for other manufacturers to reskin and prepare the new operating system for their own phones. But some are ahead, it seems.
OnePlus has launched an Oxygen OS Beta Program, with a beta build that actually runs on Android 10. So, essentially, OnePlus has released an Android 10 update on the same day that Google did... kind of. See, it's not an over the air update — you need to very deliberately visit the OnePlus forums, download the official beta ROM, and use your phone's built-in "Local Upgrade" option. Also, it's currently only open to the newest
OnePlus 7
and OnePlus
7 Pro
phones.
While it's not ideal, it's still impressive. Android partners are often mocked for being incredibly slow at adopting new Android builds (arguably, that
may not matter
much anymore). It's hit a point where being able to push the latest update faster than the competition can earn you a badge of honor. And it definitely seems that this is what OnePlus was aiming for here. What remains to be seen is — how long until owners of the older phones can get it and how long until it's out of beta?