OnePlus 7 Pro hands-on: Full of surprises
40
Just when people were beginning to think that OnePlus was finally settling, the company took everyone by surprise with not only the introduction of its latest flagship smartphone in the OnePlus 7 Pro, but more importantly, the pricing that's attached to it. Yes, folks, the OnePlus 7 Pro is official and its $670 starting price is the talk of the town. Even though the leaks gave us a good look at the phone ahead of its announcement, OnePlus still managed to make the announcement special.

OnePlus has shown to us that they're staying faithful to their philosophy of offering flagship-caliber devices at the fraction of the cost. The OnePlus 7 Pro boasts all of today's drool-worthy features – like a triple camera system, a monstrous sized bezel-less display, a beefy battery, fast-charging technology, an in-screen fingerprint sensor, and a design to die for. Without question, the $670 price attached to the phone is its biggest attraction when you factor in all the goodies that are packed into it.
A triple camera that rivals the best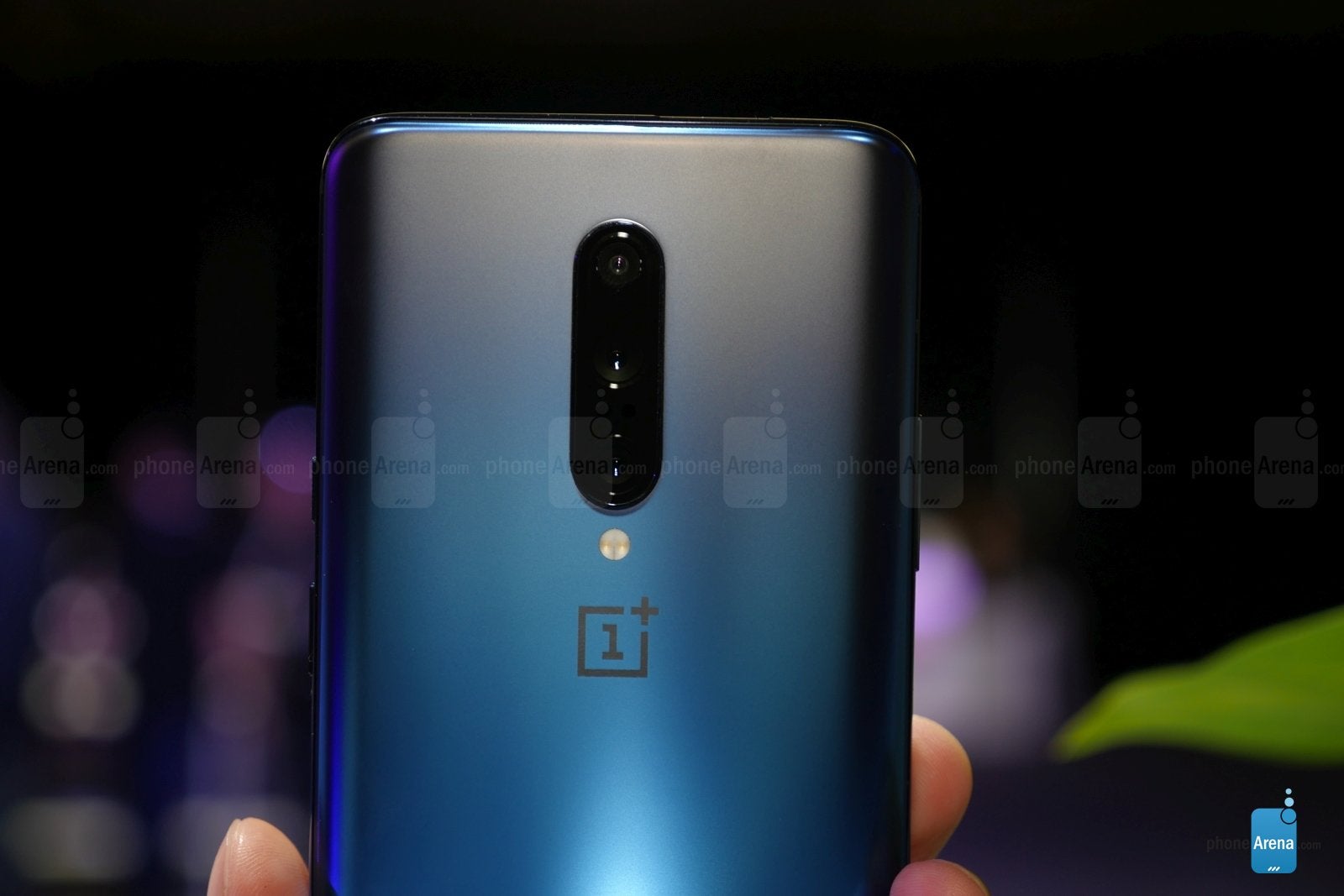 As a true contemporary flagship, the OnePlus 7 Pro is endowed with a triple camera system that covers the gamut. Breaking down to a 48-megapixel main camera, combined with an 8MP 3x telephoto camera with f/2.4 and OIS, as well as a 16MP ultra wide-angle camera, it's a convincing package that no doubt matches its main rivals like the Samsung Galaxy S10+ and Huawei P30 Pro.

What remains to be seen is how it actually compares to those two aforementioned phones. We snapped a few shots during OnePlus' launch event in New York City, and based on the samples we previewed on the device, they look really good! There's a fair amount of sharpness and clarity to the shots, while colors turn out rich to give the entire composition a pleasing look. Low-light performance is said to be improved thanks in part to the larger sensor in use with the main camera, along with pixel binning.

We're also curious to see how the delivers in even more challenging low-light situations. Naturally, there's NightScape 2.0 that should improve and brighten up those shots. However, we're eager to see how it compares to other night-time modes on other cameras, like those on the Google Pixel 3 and the Huawei P30 Pro.
Hello pop-up selfie camera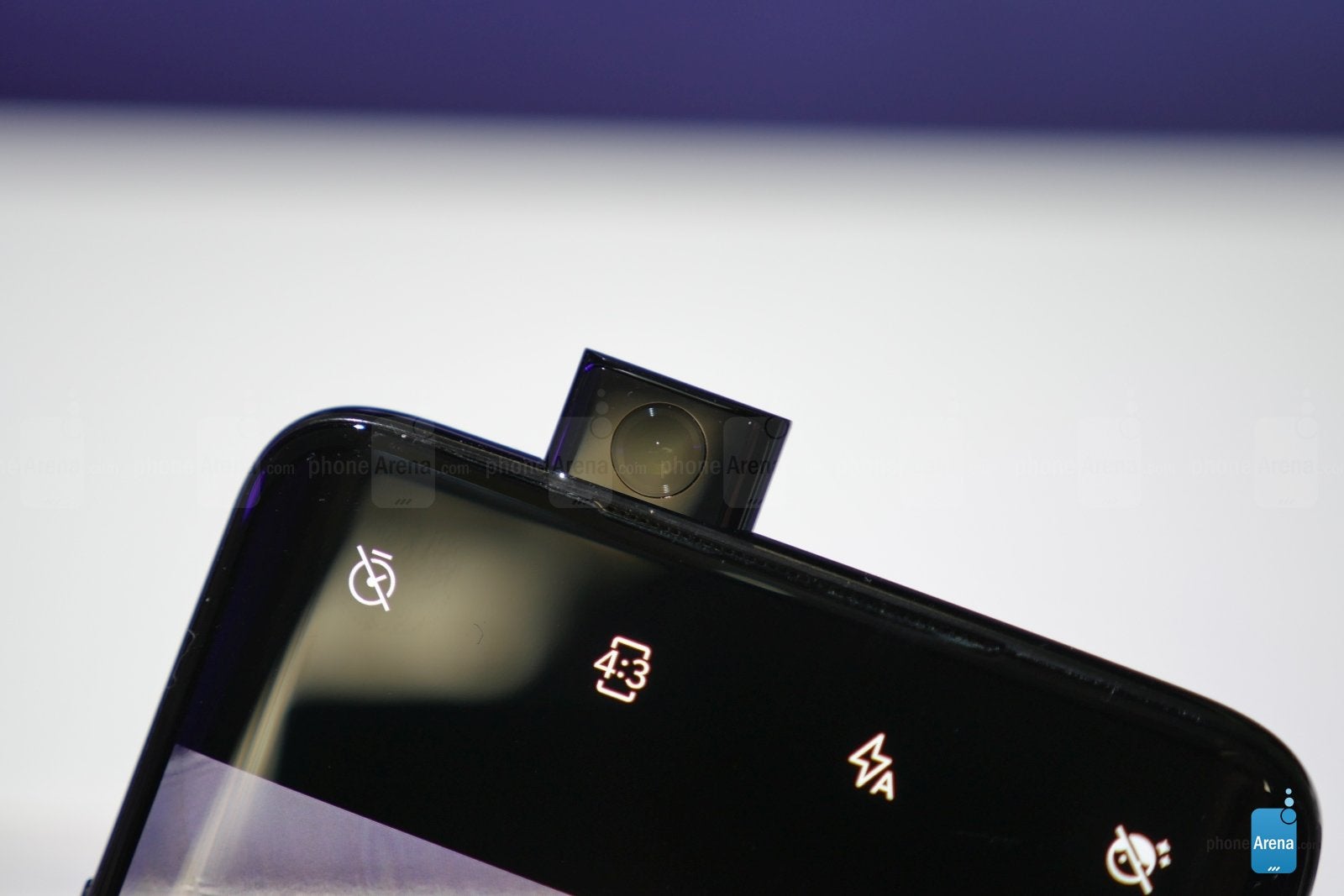 Part of the phone's beauty is attributed to its seamless appearance with that all-screen look – one that manufacturers have been trying to achieve. OnePlus is one of the few that forgoes the notch or cutout this year in favor of a uniform bezel this time around, achieved by going with a pop-up selfie camera. Now, for most of us here in the US, this is a brand-new experience that many will probably show off to people. When switching to the front-facing camera, a small compartment on the top left edge of the phone slides open to reveal the camera.

Certainly, this may be seen as a novelty to lure people in, but it's the implementation that OnePlus opted to go with to achieve that bezel-less look with the display. Since it's a physical thing that pops out, it makes you wonder if the phone offers any sort of water resistance. Unfortunately, the OnePlus 7 Pro doesn't officially have an IP rating.

90Hz refresh rate for smoother animations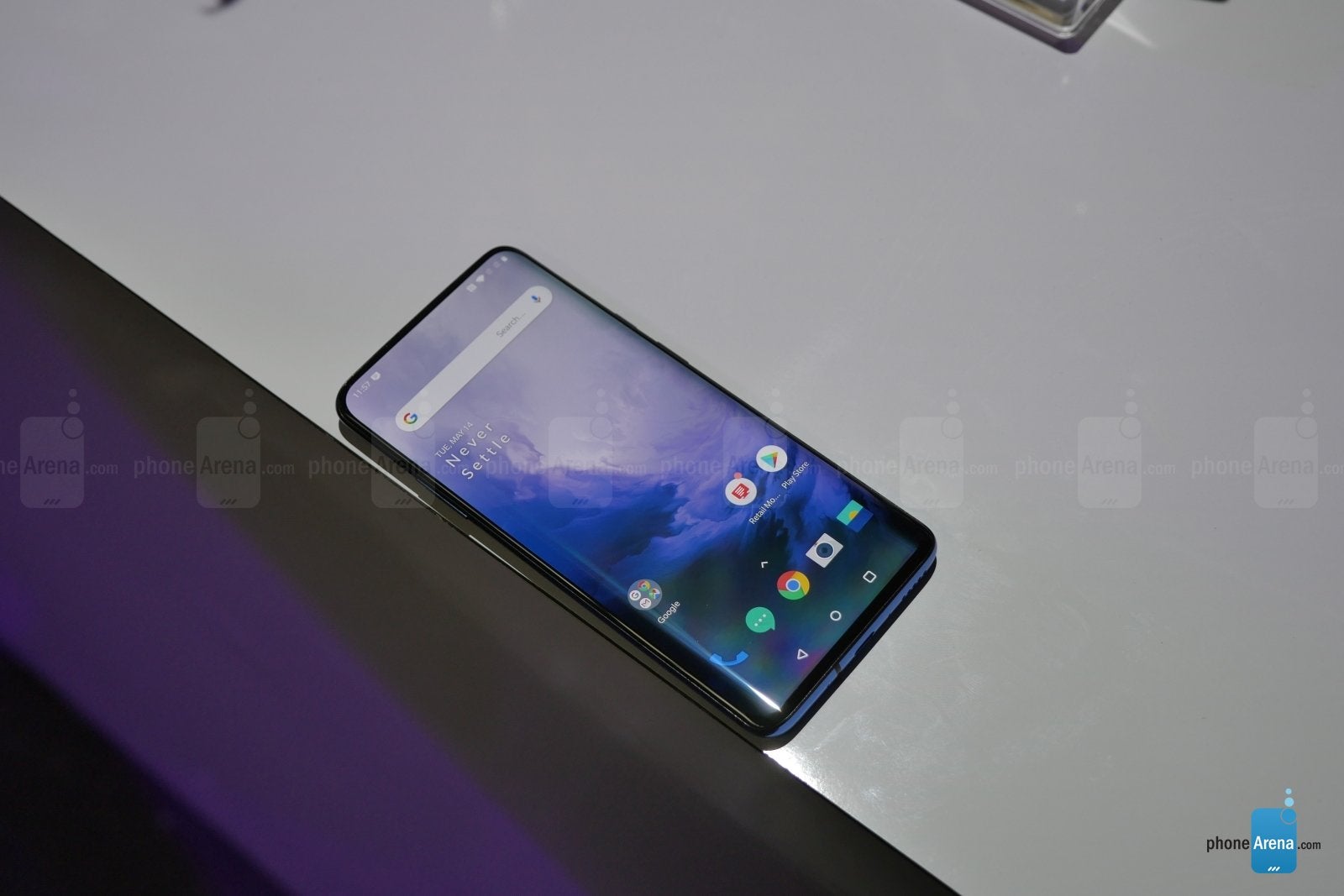 The seamless look of the display deserves adulation, but OnePlus isn't settling for just another ordinary display. First of all, the 6.67-inch 3120 x 1440 QHD+ Fluid AMOLED display looks exquisite! All the hallmark traits of the display technology are in full showcase here, like its piercing looking colors, immaculate details, and wide viewing angles. Is it better than say the Super AMOLED display in the Galaxy S10+? That's up to debate, of course, but there's no denying that this Fluid AMOLED display can give it a good run for its money. However, OnePlus takes another step by introducing a 90Hz refresh rate.

While looking at the display and using the phone, it's almost tough to discern this unique trait over other phones. In most instances, it doesn't appear to be different, but we're told by the representatives on hand from OnePlus that it'll be beneficial for those who use the phone for an extended period of time – by reducing eye fatigue. Although it would seem to us that the Snapdragon 855 in combination with OnePlus' Oxygen OS are the two main drivers for the remarkably fluid look, we suppose that the 90Hz refresh rate contributes to this as well. Honestly, it helps in making the phone's performance appear snappier than most things, but we're looking forward to seeing if there's really a noticeable difference with gaming.
Gorgeous looking design, but it's not original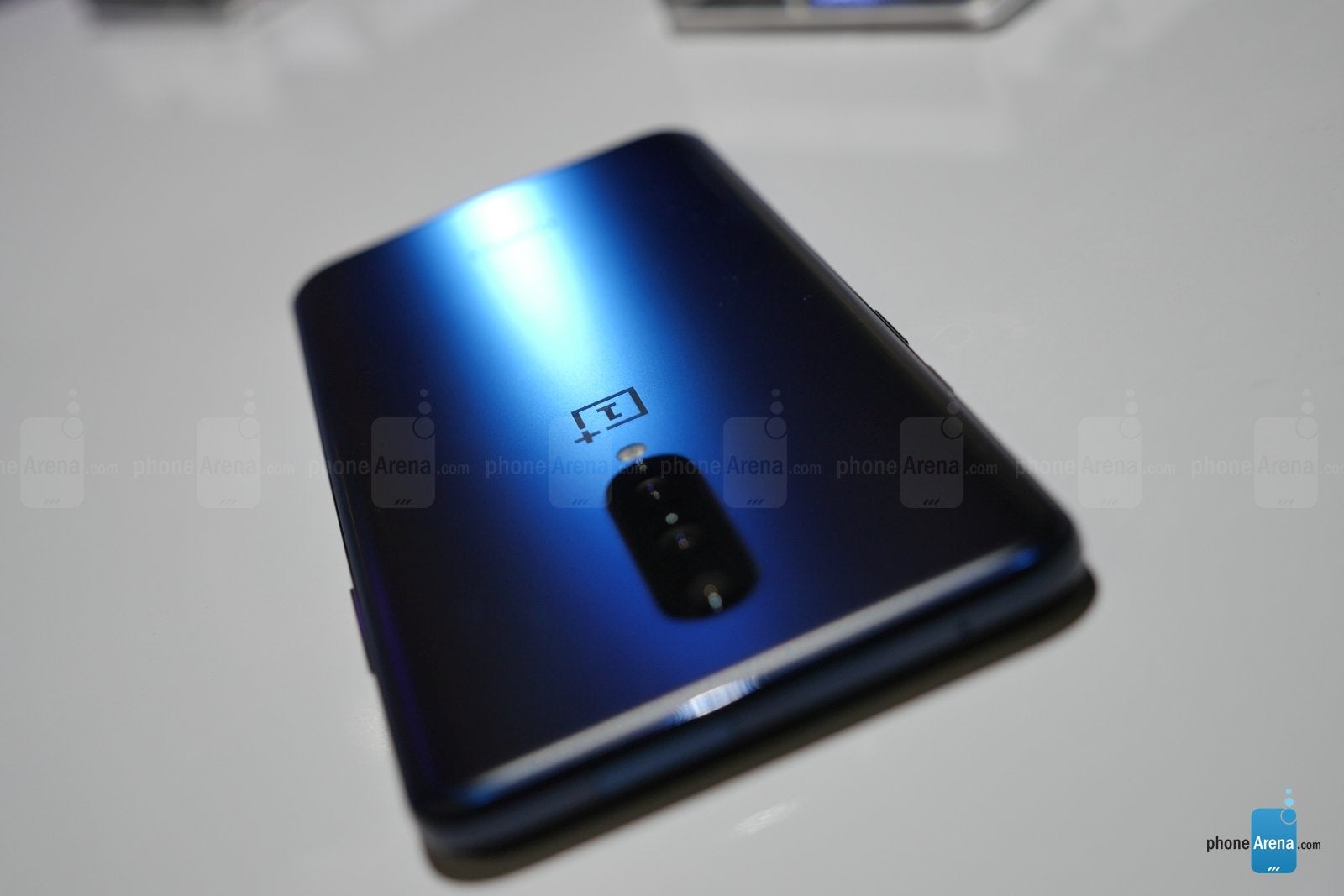 Again, we can't stress about how the OnePlus 7 Pro features a premium design that warrants a price point that should be higher than what it is. We like all three color options, but better yet, the phone feels solidly constructed all around – so you know that a lot of love and thought went into its design!

For those abroad, the design of the OnePlus 7 Pro may look familiar. In fact, you can argue that it takes some cues from phones out of Vivo and Oppo's collection – more so when they also feature phones with pop-up selfie cameras! We've played around with Oppo F11 Pro, which also features a bezel-less display because of its pop-up selfie camera. This shouldn't be too much of a shock for some, given how previous OnePlus smartphones also followed after designs from Oppo's collection. And if you don't know, OnePlus, Oppo, and Vivo are all under Chinese conglomerate BBK – so it's no surprise that designs are recycled. Despite this, the design is still going to be perceived as being uniquely OnePlus because those manufacturers aren't in the US market.



Setting the standard for other phones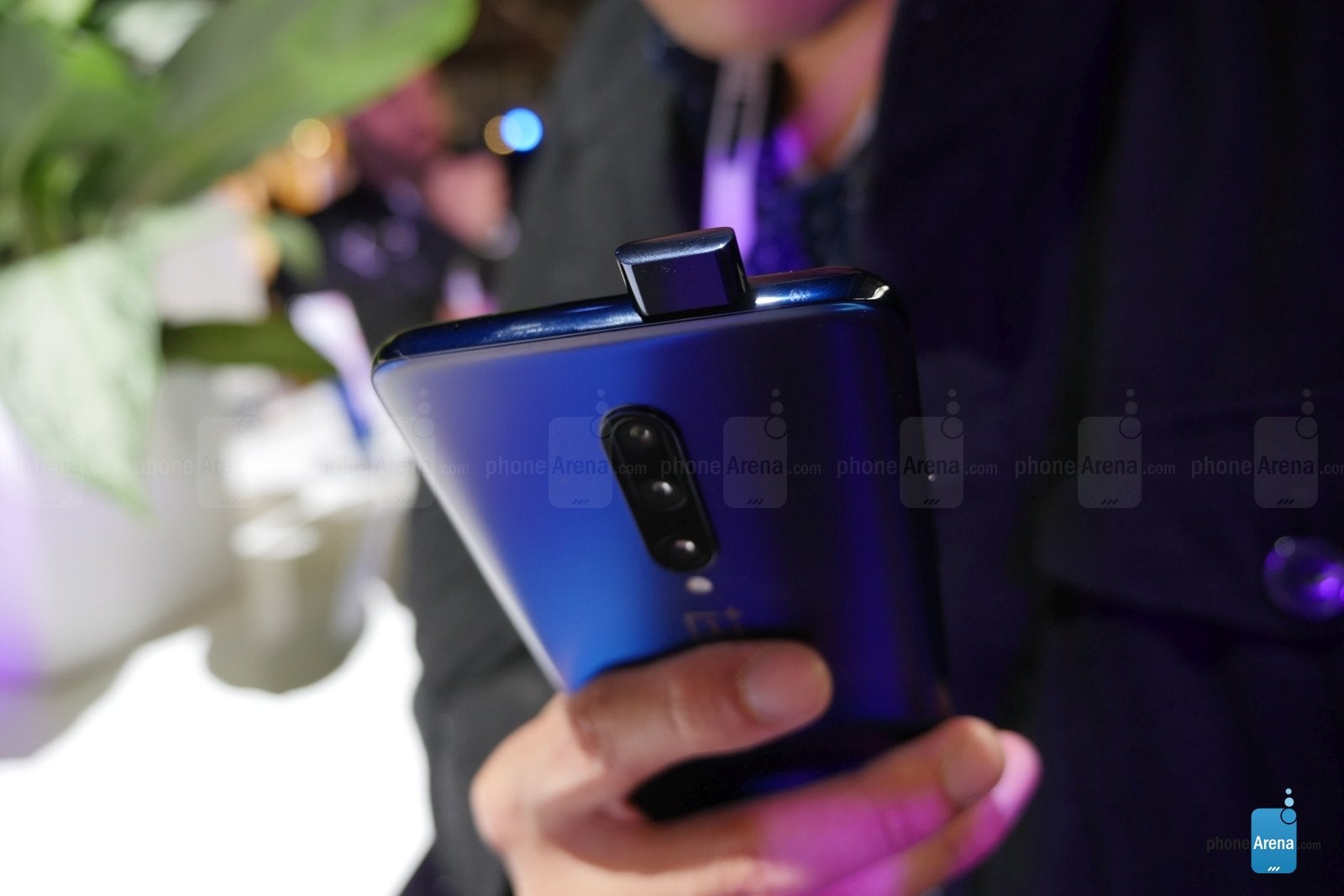 OnePlus has done it again! When it comes to being a balanced smartphone, the OnePlus 7 Pro has all the ingredients for an awesome recipe. Irresistibly priced at $670 starting, it's setting the benchmark high for what we expect in smartphones at this price point. Knowing that, more stress will be placed on other manufacturers to keep up with what the OnePlus 7 Pro is doing.

If we're to look at other competing devices, namely the Apple iPhone XS Max, Samsung Galaxy S10+, and even Huawei P30 Pro, the OnePlus 7 Pro is proof that flagship-caliber features are still obtainable in something priced significantly less. Well, as long as you're not interested in any supporting services or ecosystem integrations, that is. The $670 cost is very impressive, and is a huge discount over the $1000 sticker price of the Samsung Galaxy S10+. We're talking about a $330 savings right there, with the OnePlus 7 Pro boasting nearly the same scope of features. Sure, it may lack some things like wireless charging, water-resistance, and expandable storage, but we imagine that people will gladly accept those compromises in order to get an affordable flagship smartphone.

It's going to be an interesting second half of the year, but if there's something to be excited about right now, it has to be for the OnePlus 7 Pro! It's a tough act to follow, especially given the "Never Settle" mantra they've taken on again with the phone's pricing.