OnePlus admits the 7 Pro camera is 'not where we want it to be' despite crazy DxO scores
21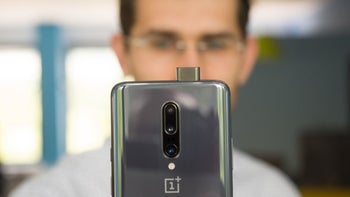 The OnePlus community of phone lovers is as dedicated about the brand as those of much larger and more popular ones for a good reason. The unorthodox word-of-mouth marketing that OnePlus started with, the dedication to software that makes it a standout in the sea of Android phones, and the (until recently) value for money hardware, made OnePlus a force to be reckoned with in the span of a few short years.
There is only one dark stain in this heretofore bright image - the camera abilities of OnePlus phones - and even the company acknowledges they are not up to par with the best out there now. The company's product manager Zack Zhang, however,
blamed
the discrepancy on miscommunication.
The OnePlus 7 Pro, for instance, got very high score on the controversial DxOMark tests and it shipped with the same firmware, he said, but people apparently preferred their photos livelier than "natural." According to him, that's why they started complaining about the actual camera output in their daily shots:
When people started getting the device, software which gave us really good grades, didn't match their expectations. The photo needs to be natural and good in theory, but visually appealing as well. We didn't do a good job at balancing those two aspects.
That's quote implies that OnePlus simply aimed for different color/exposure settings than what people prefer to see in their photos, and a few software tweaks should fix the discrepancy. Mr Zhang also waxed poetic how they are still figuring out their camera philosophy, and now want "natural" colors that still carry plenty of "emotion," whatever that means.
That is a pretty bold approach, in line with most of what OnePlus has been doing so far in its industry disruption efforts. Phone makers usually just give users the warm and bright shots they crave in auto mode, and call it a day. As usual, OnePlus talks about taking a different approach - using AI for enhancing existing modes like HDR or night shots - instead of creating separate scenes for each situation.
The camera is not where we want it to be.
Unfortunately, this might not be as much because OnePlus differs from Google, Huawei, Samsung or Apple's mobile photography efforts philosophically, but since it is simply is very hard to pull off a good computational photography algorithm without having Google or Apple's years of imaging databases to sift through and analyze on the fly. Thus, Mr Zhang rightfully concluded that:
Even by our own standards, the camera is not where we want it to be. We're trying to improve our image quality to match the best in the market.
The great OnePlus camera improvement push is coming in the form of a directive from CEO Peter Lau to dig in and show something for the photography efforts that will be commensurate with what Google or Huawei are doing, but with the OnePlus imaging philosophy applied. While that's a tall order, and the sheer difference of opinions what constitutes a good photo may prevent OnePlus from hitting it, it's the journey that matters, too.
OnePlus has apparently set up a
new camera lab
that automates testing, and has augmented it with real users recruited from all over the world that give their honest opinion on the results of this or that camera improvement effort. OnePlus still has a long way to go if it wants to catch up with the big camera boys but at least it is acknowledging the problem and trying to do something about it the right way - by rolling up its sleeves and cracking on those hard to do HDR and night modes.
Recommended Stories