The OnePlus' 6T may be its most widely available and pricey phone ever
17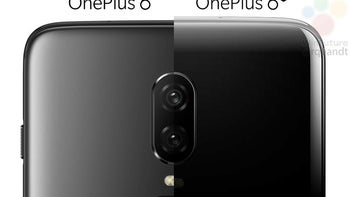 The OnePlus brand is coming out of age, it seems, which can be both good news and bad news, depending on how you look at it. It started as a word-of-mouth online seller with viral marketing campaigns based on its stellar value-for-money propositions.
This allowed it to operate on thin margins, without the typical selling, general and administrative costs that a rich retail presence and traditional marketing campaigns would entail. A similar strategy - vowing to keep profit margins of
no more than 5%
, and high-end phone prices below $700 - allowed Xiaomi to explode to the world's fourth-largest manufacturer.
OnePlus has become a victim of its own success, however, and with the upcoming
6T
, its underdog status may be coming to an end. Not only could the phone be
carried by T-Mobile
in the US, but it will also be available on several UK carriers and at more brick-and-mortars than ever before. In addition to O2 in the UK, EE and Vodafone will also stock the OnePlus 6T, has become clear, and some of the largest British retailers like Carphone Warehouse, and even John Lewis, will have it in physical stock, together with tech wholesaler DataSelect.
More retail locations and marketing expenses could mean a higher OnePlus 6T price, too
Gone are the days when you had to employ hope and prayer with an
invitation system
to get your grubby mitts on a OnePlus flagship. While this has undoubtedly contributed to the company's underdog aura, now that it is a somewhat established brand, it may change tack. This shows that the initial word-of-mouth days were a strategy for establishing the brand in the Western markets, given the general mistrust between
national security agencies and Chinese telecom firms
. Now that the tide has turned, OnePlus phones could be sold in more traditional ways, reaching a larger subset of potential buyers.
What wider availability and more aggressive promotional campaigns might mean, on the other hand, is that the company would no longer be able to sell the phones at or near cost with thin margins. This trend was clearly visible with the OnePlus 6 and may continue with the 6T. The
OnePlus One
launched at $299 and was an incredible value. The
OnePlus 6 started at $529
which was more than its predecessor.
Should the OnePlus 6T be priced higher, the honeymoon with Western users could be over and they would have to demonstrate they like the brand for the overall package on offer, rather than the rock-bottom pricing only. The wider 6T availability could usher in a new era for OnePlus, and we are really curious what the phone will bring to the table to address those concerns, given that there will be plenty of direct competitors in an eventual higher price slot.
Recommended Stories