A T-Mobile OnePlus 6T could be quite popular (poll results)
8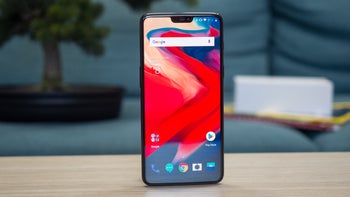 This fall, T-Mobile's smartphone lineup will reportedly include an unusual device: the OnePlus 6T. We say unusual because the 6T would become the very first OnePlus phone to be sold by a US carrier. Until now, all of OnePlus' handsets released in the US have been sold directly (and unlocked) by the company, mainly online.
As it turns out, a T-Mobile OnePlus 6T might be quite popular, with 66.81% of those who voted in our poll being open to the idea of buying the device. Only 16.56% of voters firmly said they wouldn't purchase the OnePlus 6T from T-Mobile. Furthermore, the remaining 16.63% would have to wait and see what other phones T-Mobile's fall lineup includes before making a decision.
Sure enough, these poll results won't automatically translate into high sales numbers. But there's definitely plenty of interest in the 6T, so things look promising for both T-Mobile and OnePlus.
We still don't know exactly what the
OnePlus 6T
will bring in terms of design and features. However, it's likely that the handset won't be too different from the
OnePlus 6
(pictured above), which is a 6.3-inch handset powered by Qualcomm's Snapdragon 845 processor and packing plenty of other high-end features usually found in more expensive devices. Of course, the
6T should come with some upgrades
over the OnePlus 6, and it might have a significantly smaller notch.
If you didn't see our poll last week, feel free to share your thoughts on the OnePlus 6T (and its upcoming release on T-Mobile) in the comments section.