OnePlus 5T battery life test results: excellent performer
7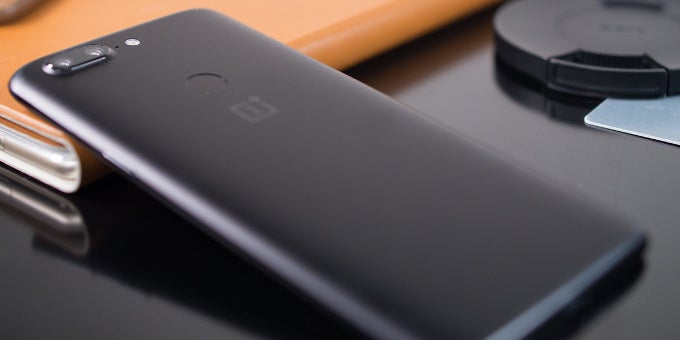 The
OnePlus 5T
is one of the best phones you can buy for $500: the phone feels like a much more expensive device, has a sleek design and super fast performance, but what about its battery life?
We have used the
OnePlus 5T
for a couple of weeks now and we have also run our proprietary battery test, so we have a more complete understanding of its battery life.
First, let's get the specs out of the way, though. The OnePlus 5T features a 3,300 mAh battery, the same size as in the
OnePlus 5
. Despite its bigger display, we found that the new OnePlus 5T battery lasts about as long as on the
OnePlus 5
, which itself was an above average performer.
In practical terms, we get around a solid day, up to a day and a half of use on a single charge.
On our battery test, the OnePlus 5T scored 8 hours and 51 minutes, slightly better than comparable phones with OLED screens like the
Galaxy Note 8
and on par with the Google
Pixel 2 XL
. Its score is about 5% lower than that of the OnePlus 5. Take a look at how it compares to other phones as well:
Battery life

(hours)

Higher is better

OnePlus 5T

8h 51 min

(Good)

OnePlus 5

9h 18 min

(Good)

Huawei Mate 10 Pro

12h 5 min

(Excellent)

Apple iPhone X

8h 41 min

(Good)

Apple iPhone 8 Plus

10h 35 min

(Excellent)

Apple iPhone 8

8h 37 min

(Good)

Samsung Galaxy Note8

7h 50 min

(Average)

Samsung Galaxy S8

8h 22 min

(Average)

Google Pixel 2 XL

8h 57 min

(Good)

Google Pixel 2

8h 40 min

(Good)

LG V30

9h 34 min

(Good)
What we love about the OnePlus 5T is its support for Dash Charge.
Dash Charge works in a different way than other fast charging solutions: it uses a higher amperage to achieve higher power deliver, while other fast chargers increase the voltage. The Dash Charge charging piece charges at 5 volts and 4 amps. What's particularly impressive about it is that unlike others, it will fast-charge the phone even when you are using it. We also love that with Dash Charge you don't need to leave your phone charging overnight because it is just so fast. Here are the charge rates:
at 15 minutes - 31%
at 30 minutes - 59%
at 40 minutes - 75%
at 1 hour - 91%
starts slower charging after it reaches around 75% charge, even slower after 90%
full charge takes 1 hour and 43 minutes
Charging time

(minutes)

Lower is better
Overall, the OnePlus 5T is a very good phone both in terms of battery life and in terms of how fast it charges.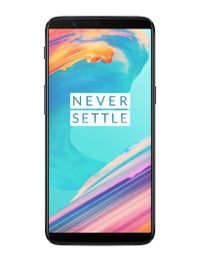 Display

6.0 inches 2160 x 1080 pixels

Camera

16 MP (Dual camera) 16 MP front

Hardware

Qualcomm Snapdragon 835 8GB RAM

Storage

128GB, not expandable

Battery

3300 mAh

OS

Android 10 OnePlus OxygenOS UI