OnePlus 5 may get UI themes and a blue light filter, new teasers suggest
11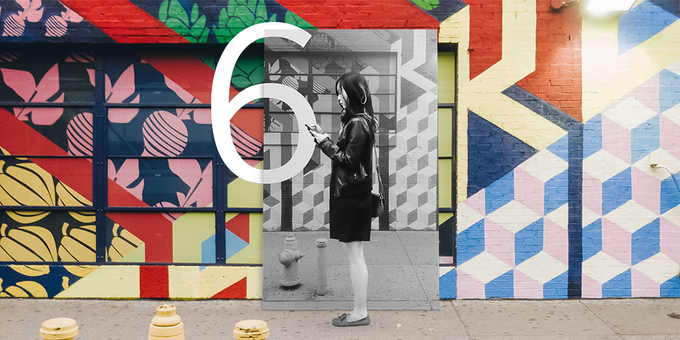 Another day, another teaser for the OnePlus 5 has come out ahead of the phone's official announcement. In fact, two new posts have appeared on the OnePlus Twitter page in the last 24 hours, both giving us hints about changes we can expect.
Te first clue comes in the form of the picture above, captioned "Software designed with style and refinement", and is obviously pointing to updates in the OxygenOS interface. To be more precise, the various motifs in the background may be a hint at support for UI themes. Currently, OnePlus's UI only lets you change the color accents throughout the interface. But there is also a black-and-white segment in the picture that may be a reference to the monochrome camera expected to be at the back of the OnePlus 5.

The second teaser is a short video (embedded below), suggesting that OnePlus's Android interface is getting a new setting allowing changes in the screen's color temperature – a blue light filter of sorts. Why would you need such a feature? Well, studies show that the cold (blueish) light emitted by phone displays may cause eye strain and reduce sleep quality. A blue light filter on the OnePlus 5 would aim to avoid the negative effects of using the phone before bedtime.
Get a taste of howwe've refreshed OxygenOS pic.twitter.com/JNAKJWiucw

—OnePlus (@oneplus) June15, 2017
The video doesn't really show if the new blue light filter would be set manually or will activate automatically at a given time, but it is quite possible that both options would be present with OxygenOS on the OnePlus 5. As a reminder, a similar feature called Night Shift came in iOS 9.3. There are also various Android apps providing similar functionality.


source: OnePlus