OnePlus 3 vs Samsung Galaxy S7: quick camera comparison
82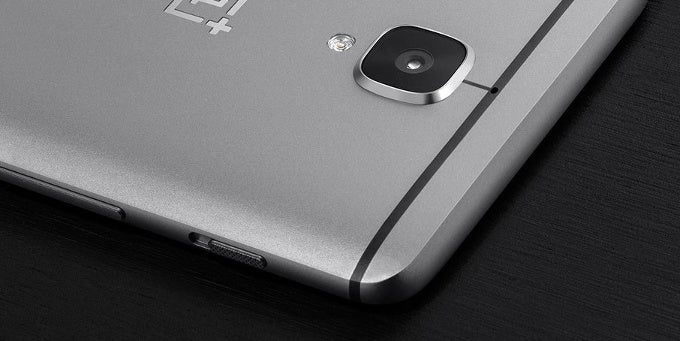 The
OnePlus 3
rippled the calm waters of the smartphone industry with its arrival: a $400 phone with premium design and the powerful Snapdragon 820 chip found in $700 to $800 phones from Samsung and LG, it's a true steal.
How does the OnePlus 3 do when it comes to the camera, though? The OnePlus 3 features a 16MP rear cam with the Sony IMX 298 sensor and sporting a 1.12μm pixel. The sensor features phase-detection auto-focus for faster lock of focus, as well as optical and electronic image stabilization that should combine for more stable footage. The lens on top is an f/2.0 one. Up front, there is an 8-megapixel shooter that also has big aspirations.
Of course, technical details don't tell you anything about the actual quality of the pictures that come out of the phone. The camera experience on the OnePlus 3 is also nice: with a very well-made and clean interface, and with support for the neat quick launch feature (double click the lock key to start the camera from anywhere). And nothing gives a better idea about the quality as a comparison against one of the finest camera phones on the market, the Samsung Galaxy S7. We've downscaled images from both phones to 680 pixel width to focus not on detail, but on overall image quality, as after all, most photos online are rarely viewed in full size. Take a look at the images and do let us know: which one do you like better?
#1: Outdoor scene
Outdoors on a bright sunny day, the cameras have the perfect conditions to give their best. It's no surprise that both images look nearly equally good. In fact, even cheaper phones would likely be able to capture similar results in these nice conditions. Still, details matter and you can take a closer look to find the small differences between these two images. Note how the Galaxy S7 has that unnatural oversharpening to images that makes the image look over-processed.
< OnePlus 3
Samsung Galaxy S7 >

#2: Indoors
Indoors is where things start to get more complicated. As light gets scarce, smartphone cameras with their relatively small sensors have more trouble capturing sharp and good-looking pictures. Nonetheless, these two do great: both the OnePlus 3 and Samsung Galaxy S7 here have taken an image that retains the wide range of color in this room. Notice the slightly darker exposure chosen by the OnePlus 3 here and how that contributes to a slightly more balanced picture with no color leak.
< OnePlus 3
Samsung Galaxy S7 >
#3: Oriental bench
At a slightly different angle, this bench with oriental motives looks stunning on both images. Both have captured it sharply, but the OnePlus 3 seems to have done a better job retaining that striking red color and has a more balanced exposure, while the S7 goes dark at the edges.
< OnePlus 3
Samsung Galaxy S7 >

#4: Airplane model
Again, both do similarly well here, but with their nuances: quite noticeably, the S7 goes for that extreme sharpening and slightly colder color tones, while the slightly warmer tonality with a softer, more balanced look. Still, both are great images.
< OnePlus 3
Samsung Galaxy S7 >
#5: Macro
This rose in full bloom appeared stunning in real life. The two phones here capture vastly different colors: the dark, ruby red color from the OnePlus 3 contrasts with the light reds from the Samsung Galaxy S7. Neither are true-to-life: the color of the rose was in fact something in the middle, so we call this a draw.
< OnePlus 3
Samsung Galaxy S7 >

#6: Selfie
Wow, what a difference. The smudgy selfie from the Galaxy S7 looks vastly inferior to the detailed and well-balanced shot from the OnePlus 3, where you can spot details in my beard and overall the image just look a mile ahead. This is one impressive selfie camera, OnePlus!
< OnePlus 3
Samsung Galaxy S7 >
What are your thoughts about the images from the OnePlus 3 and Samsung Galaxy S7? Which ones do you like better?