One-third of wearable buyers abandon their device within six months
20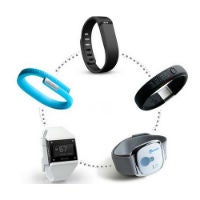 The general wisdom from most tech outlets is that we are at the beginning of a wearable tech revolution. Unfortunately, while most can see the potential of wearables, it's hard to say that any device has lived up to that potential yet. Users want to believe, so they keep buying wearables, but a new study shows that many (if not most) users abandon those devices fairly quickly.
Early in its life, there were reports that the Samsung Galaxy Gear was seeing
return rates
as high as 30%. More recently, there have been quite a lot of Galaxy Gear smartwatches popping up on eBay. But, the more interesting info comes from research by Endeavour Partners, which states that one-third of American consumers who purchased a wearable product have stopped using the device within six months. Even worse, one in ten American adults have reportedly owned an activity tracker of some kind, but half no longer use their device. This matches data found by CCS Insight last year, which said that 40% of wearable owners had abandoned the device.
Of course, knowing that people have stopped using their wearables doesn't help to explain why this is happening. Though, it seems safe to assume that the problem has been that there is no real killer wearable yet. The Pebble is the best smartwatch on the market, but not many people own one. Gear smartwatches can be useful, but are expensive and require that you own a Galaxy smartphone as well. Plenty of people own fitness trackers, but they are really only valuable to those who are very serious about fitness. Just like people will abandon diets and gym memberships, so too will they abandon fitness trackers.
Wearables will likely find their way, but the question is when. There is definitely potential with Android Wear, and Google Now feels like it could be the killer app that smartwatches have needed, but we still don't know that the platform can make good on its promises. We still have absolutely no idea what to expect from any potential iOS or Windows wearables, so its hard to put much hope there either.
What do you think? Can wearables live up to the potential that we imagine? Does a current device already do that?