One Plus One pre-order period lasts for one-hour on October 27th
28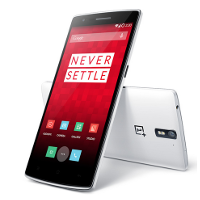 Pre-orders for the
OnePlus One
will take place starting next Monday, October 27th. Previously, the only way to purchase the device was to obtain an invitation from the manufacturer. OnePlus used this method in order to keep track of supply and demand. The manufacturer tried to make sure that it didn't produce more handsets than invitations. Doing so would mean that OnePlus spent more money than it needed to, in order to satisfy demand.
While the pre-order period starts at 11am Eastern Time on October 27th, it will end after
just one hour
. That's right, OnePlus is allowing buyers only 60 minutes to reserve a OnePlus One. Buyers are not allowed to reserve more than two of each item, including discounted accessories. The pre-orders are being processed by PayPal. Despite taking pre-orders (albeit, just for an hour), OnePlus is sticking with the invitation system. If you receive an invite, you can go straight to the front of the line to order the device.
The first two weeks of October saw 50,000 invitations sent out as a way for OnePlus to prep its servers in advance of the pre-orders. And OnePlus is also giving away a free 64GB Sandstone Black OnePlus One. To enter the contest, you merely share a link about the pre-order period with your Twitter followers. The entry to the contest can be found at the OnePlus website.
If you want to, you can head over to the sourcelink now and set up your pre-order, so that when that 60 minute window is open for pre-orders, you simply have to make one click and your pre-order is sent out. For $300, you're getting a 5.5 inch flagship model, with 1080 x 1920 resolution, powered by a quad-core 2.5GHz Qualcomm 801 CPU. Inside is 3GB of RAM and 16GB of native storage. There is no microSD slot, however. The 13MP rear-facing camera has an aperture of f/2.0 for great pictures even in 'low-light' conditions. And there is a 5MP "selfie" snapper upfront. A 3100mAh battery keeps the lights on all day. With CyanogenMod 11S running on top of Android 4.4.4, you are getting the opportunity to pick up a flagship model at a great price.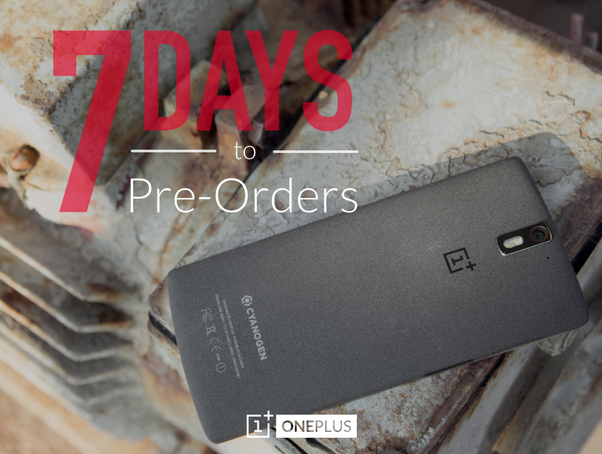 Pre-order the OnePlus One a week from today
source:
OnePlus
via
Engadget