OmniVision unveils 12.6MP phone sensor capable of 60fps 1080p video capture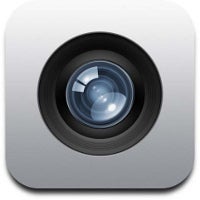 OmniVision is the name behind theamazing camera on the iPhone 4 and this announcement of the company's12.6-megapixel camera phone sensor capable of delivering 60fps 1080pvideo might have you checking your calendar in anticipation. Whilerecent rumors suggested that Apple might switch to Sony for the camera on the upcoming iPhone 5, we haven't heard aconfirmation.

So if the new iPhone packs an OmniVision camera,this could be a match made in heaven as the caliber of this one here is exceptional – it's a raw CMOS imagesensor tailor-made for mobile use. The new OV12825 sensor comes withelectronic image stabilization and backside illuminationarchitecture. In addition, you get a better low-light sensitivity andfast performance. Stills can be captured with a resolution of up to4224x3000 and a speed of 15fps.
Any chance for this appearing in theiPhone 5? Not as low as you might think – the sensor is ready fortesting and mass production could start this spring. With rumorsof a later release of the next-gen iPhone, could we see Applechange everything again? Sound off in the comments below!
source: OmniVision via Electronista